Victorian Bridge Lamp and Shade
Amazing antique lamp and custom shade
On Sale Now for $789.00 for lamp and shade.
Note: Shade has just sold. We can make another one
for you. Lamp is still available.
To Buy Call us at 951.240.5663 or email vintageshades@gmail.com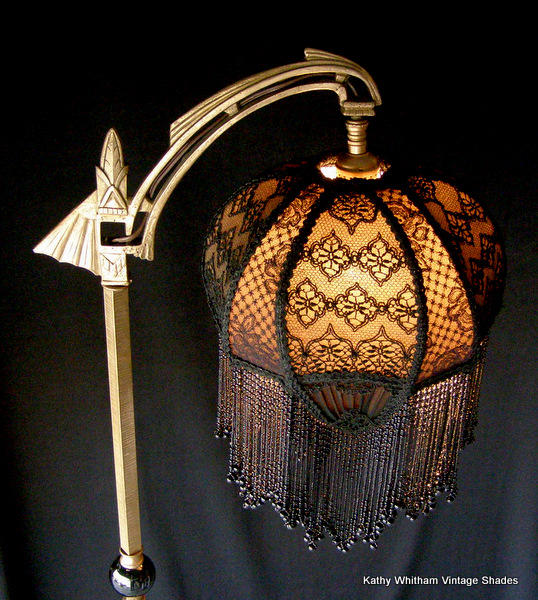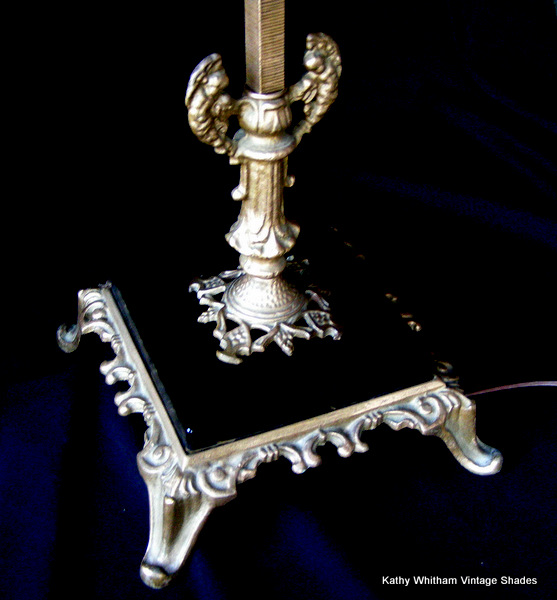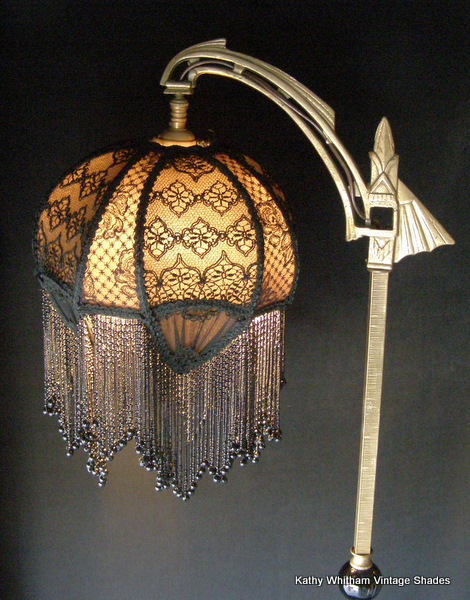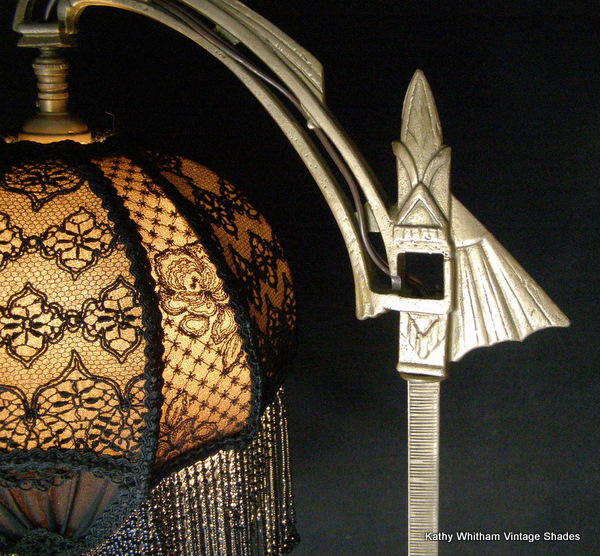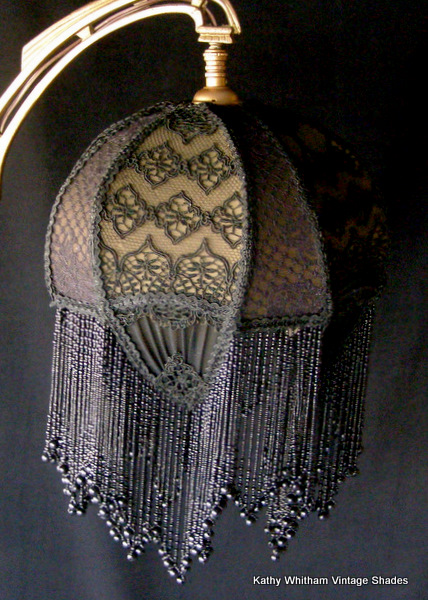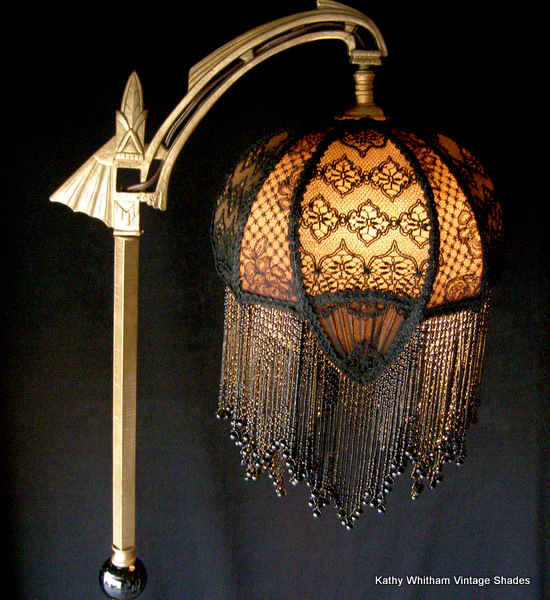 Amazing antique bridge lamp from the 1930's.
It is rewired and ready to use in your Victorian Parlor.
This shade was made specially for the lamp. Fully beaded.
Trimmed with imported braiding. Shade is lined inside with silk.
It is 11" at the widest part of the shade
and 14" tall including the beaded fringe.
Large panels are antique lace. Side panels have a great
vintage look to them.
It has a drop uno top fitter that screws unto the threaded
socket of the bridge lamp. The drop uno helps hide the socket.
Lamp stands 59 inches tall.
Matching black beaded fringe. Made in the USA.
Please mention order number VS20877
To Buy - Call us at 951.240.5663 or email vintageshades@gmail.com