Elegant Victorian Lampshade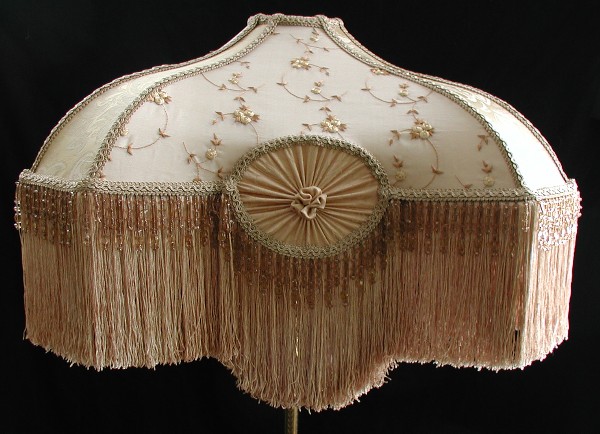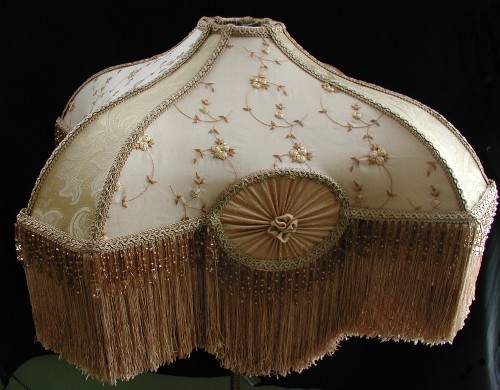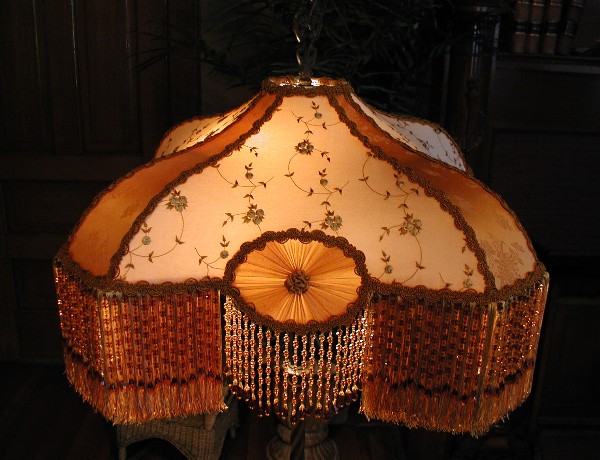 This Lampshade is just right for a floor lamp or larger table lamp. It is 25" corner to corner and 16" from side to side. It is 16" tall including the fringe.
Price range $450.00 - $650.00 depending on fabrics and trims.
Phone 951-240-5663

or kelly@vintageshades.com
"TOO MUCH IS NEVER ENOUGH"
Visit Our Home Page For More Lampshade and Lighting Ideas