"Claw" Lampshade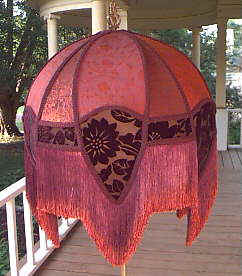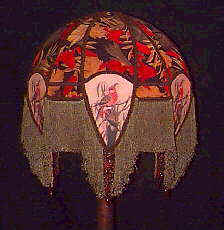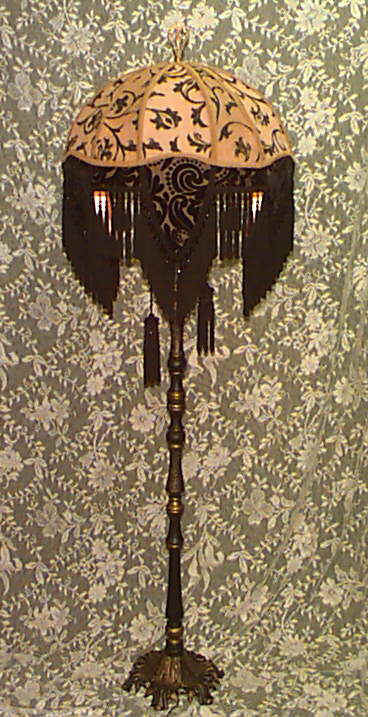 The Claw shade can be made in any combination of fabric and trims, and in your choice of color. It has a very unique shape and will fit most floor and large table lamps.
Size: 20" x 20" length at the widest point through the middle. It is 17" high not including fringe, and 24" high including fringe.
Price for the Claw lampshade $525.00 - $795.00 depending on fabrics and trims.
Phone 951-240-5663 / email kelly@vintageshades.com
"TOO MUCH IS NEVER ENOUGH"
Visit Our Home Page For More Lampshade and Lighting Ideas