Talon Bridge Lampshade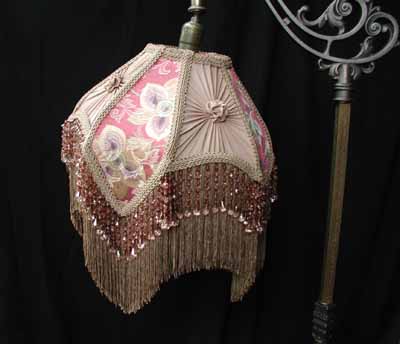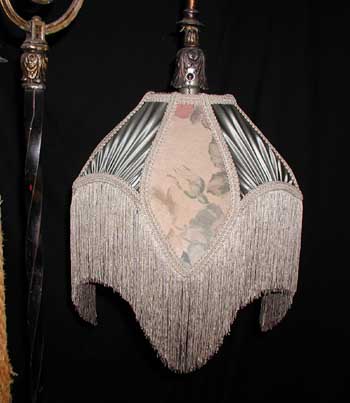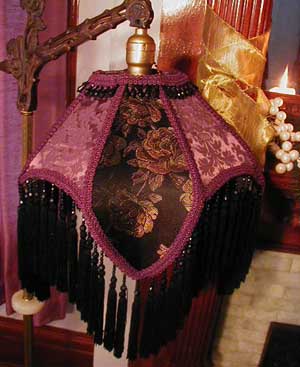 The photo below shows a gold fabric and trim combination that can be used on the Talon shade.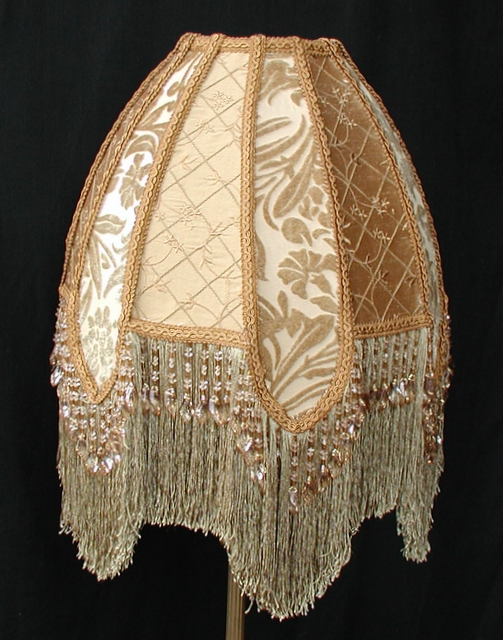 The Talon Bridge lampshade has a great fringe line and a very Victorian look. The perfect shade for your Victorian parlor. It can can be finished in fabric and trim of your choice.
4 1/2" round top
4 leaf like panels joined
by small arches
8 1/2" high without fringe / 14" with fringe

Price Range: 195.00 - 275.00
Order Desk / Other inquiries 951-240-5663 or kelly@vintageshades.com
"TOO MUCH IS NEVER ENOUGH"
Click Here to Return to Our Home Page