"Lola Bella" Lampshade
Great lampshade for a bridge lamp or table lamp.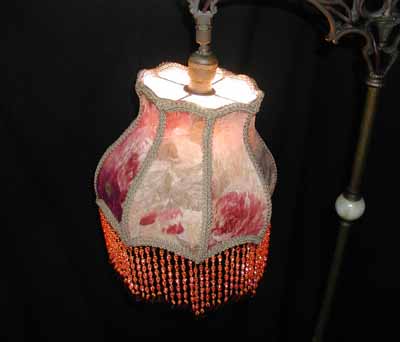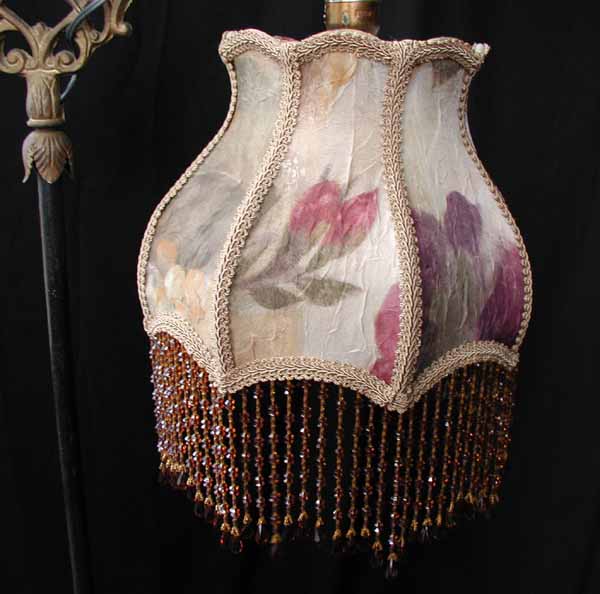 The Lola Bella lampshade is a nice shape for a Victorian bridge lamp. The shade is 10" across the bottom / 12" tall / with a top opening of 5". The top part of the shade threads onto the lamp socket. All of our shades are fully lined inside with silk. It can be custom made in the fabric of your choice.
Price Range: $175.00 - $275.00 depending on fabric and trims.
"TOO MUCH IS NEVER ENOUGH"
Click Here to Return to Our Home Page