Jordan Lampshade
Great lampshade for a bridge lamp or table lamp.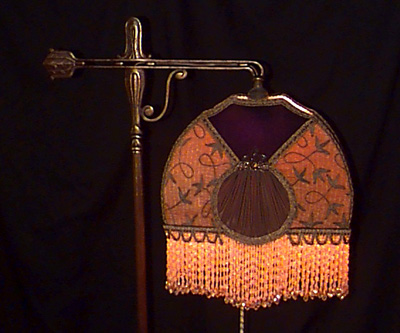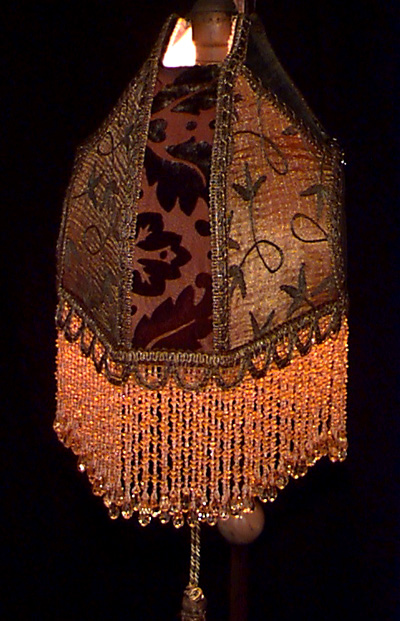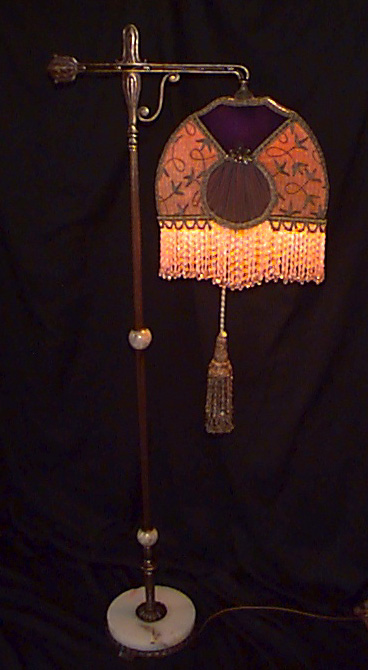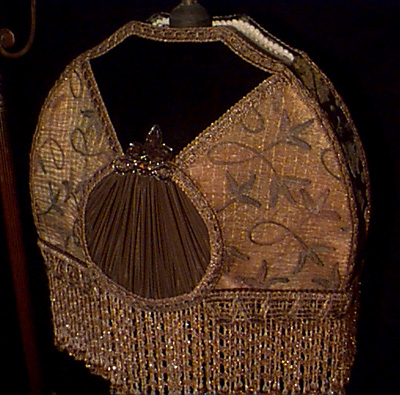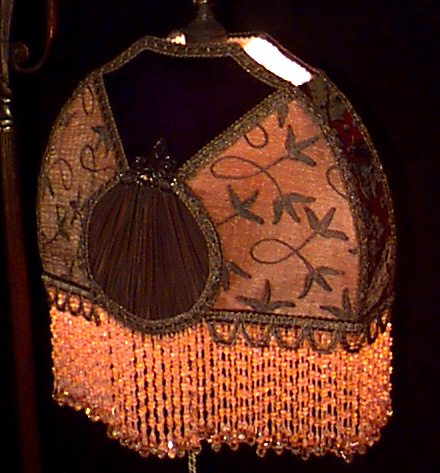 The Jordan lampshade will fit a bridge, floor, or table lamp. Here it is shown fully beaded. It can be custom made in the fabric of your choice.
Price Range: 265.00 - 340.00
Order Desk / Other inquiries 951-240-5663 or kelly@vintageshades.com
"TOO MUCH IS NEVER ENOUGH"
Click Here to Return to Our Home Page