"Gaslight" Lampshade for Bridge Lamp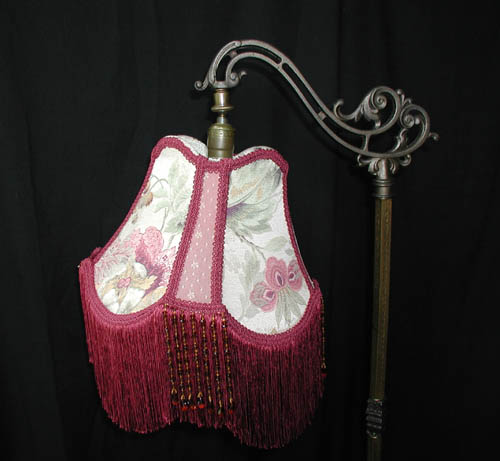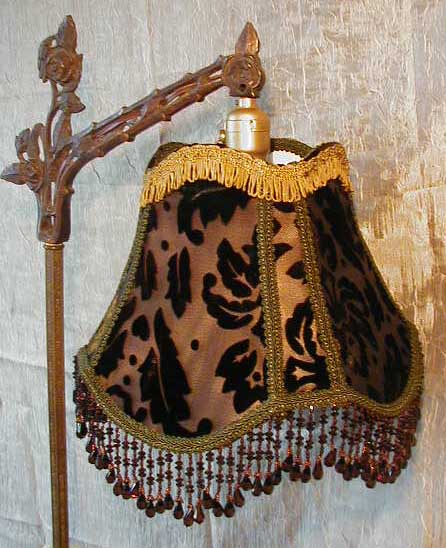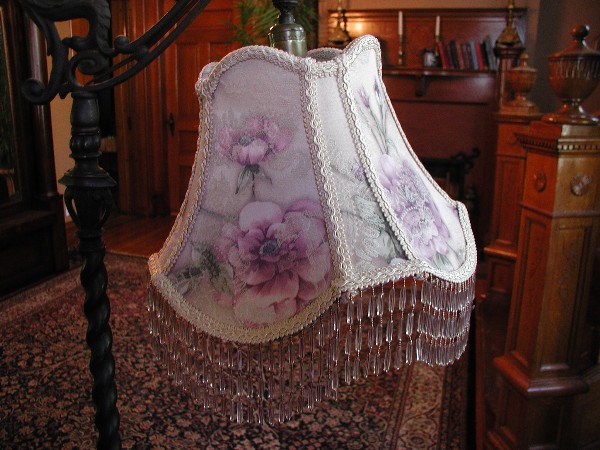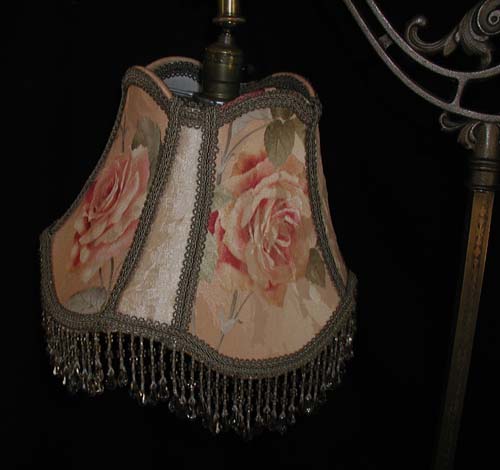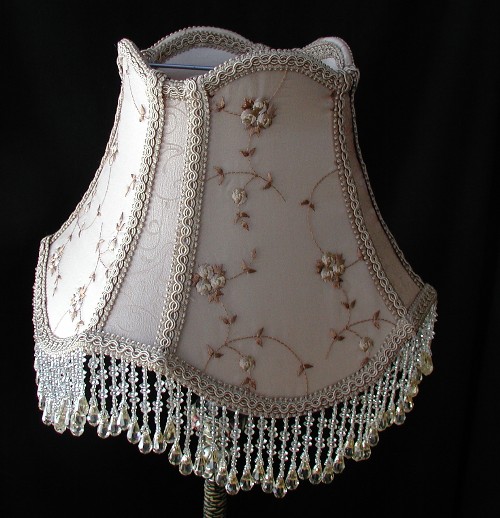 The Gaslight Bridge lampshade is an eight panel shade with four larger panels and four narrow ones.
Size: 11" X 11" at the bottom. 8.5" height without fringe. 12" with fringe as pictured.

Price Range: $175.00 - $250.00 depending on fabrics and trims.
"TOO MUCH IS NEVER ENOUGH"
Click Here to Return to Our Home Page