"Flame" Lampshade
Great lampshade for a bridge lamp or table lamp.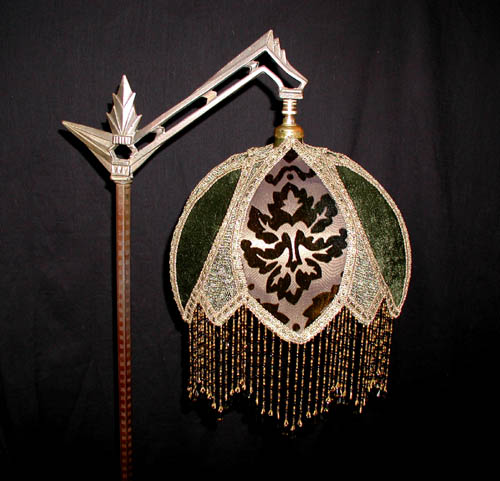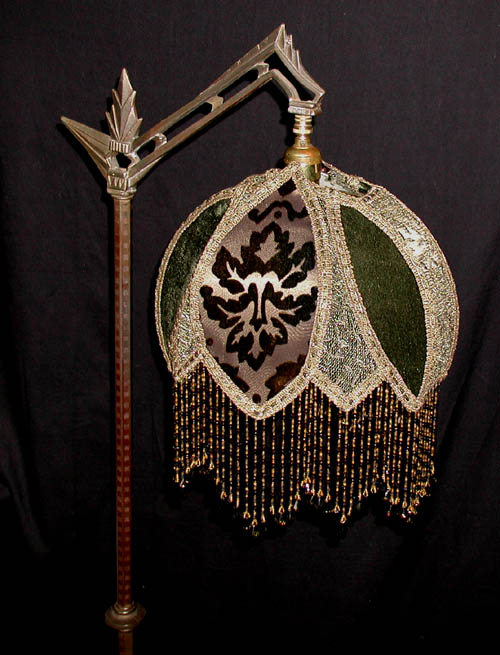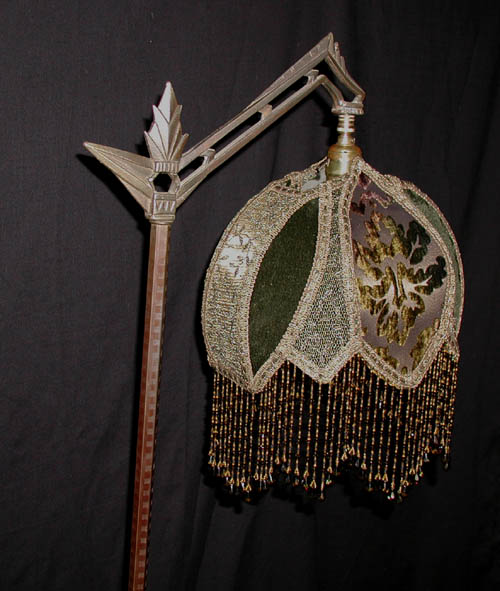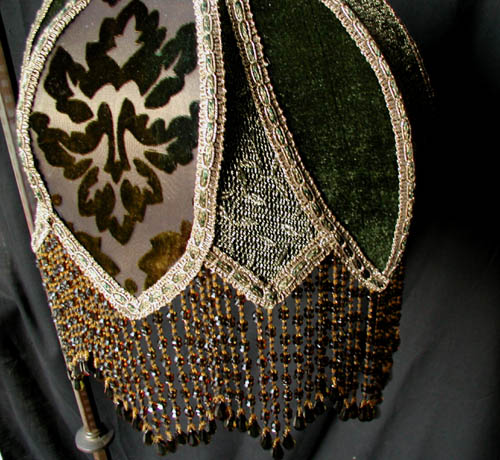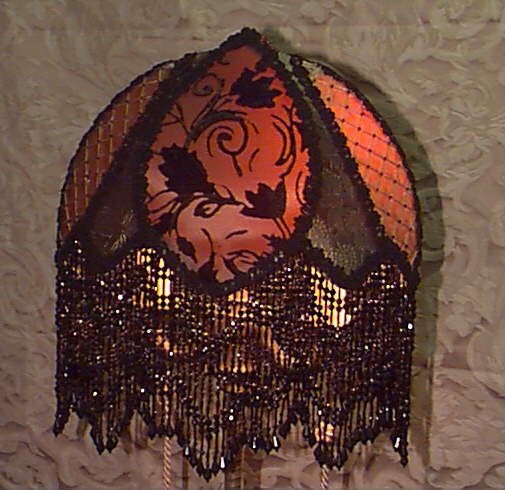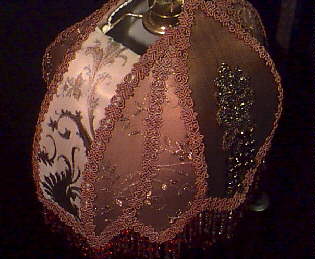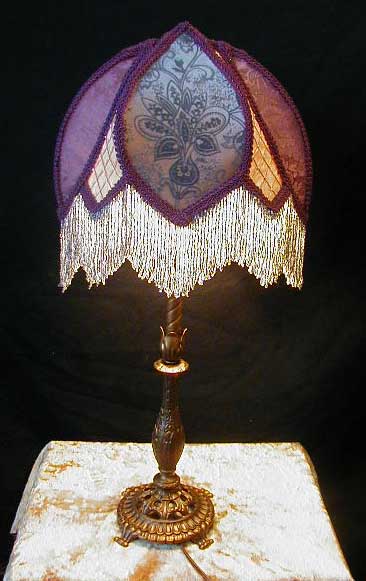 The Flame lampshade is a good choice for a lamp that has a deco style arm. Notice the 12 different panels that allow a mixture of fabric. It can be custom made in the fabric of your choice. The Flame is 9.25" by 11.75" at the bottom and 9" high without fringe -- with a 6" fringe the total height is 15".
Price Range: 245.00 - 355.00
Order Desk / Other inquiries 951-240-5663 or kelly@vintageshades.com
"TOO MUCH IS NEVER ENOUGH"
Click Here to Return to Our Home Page