Fan Lampshades
On this page are Fan Lampshades we have made. To order a custom shade please contact us at .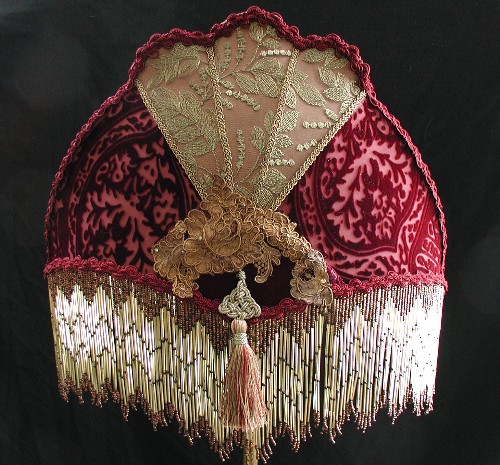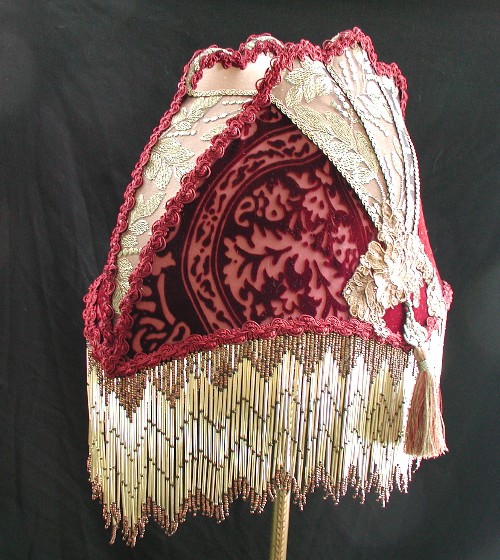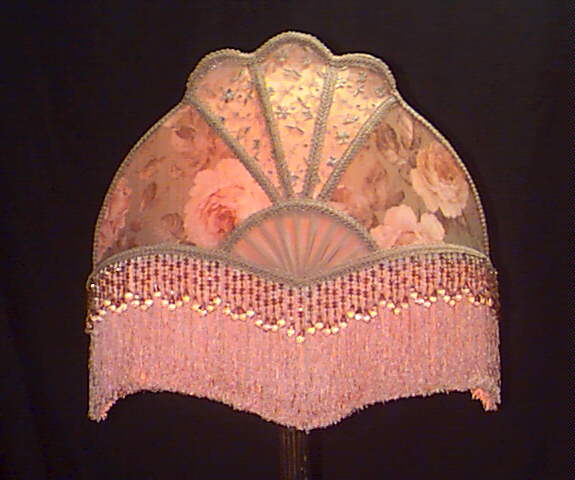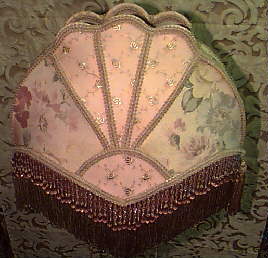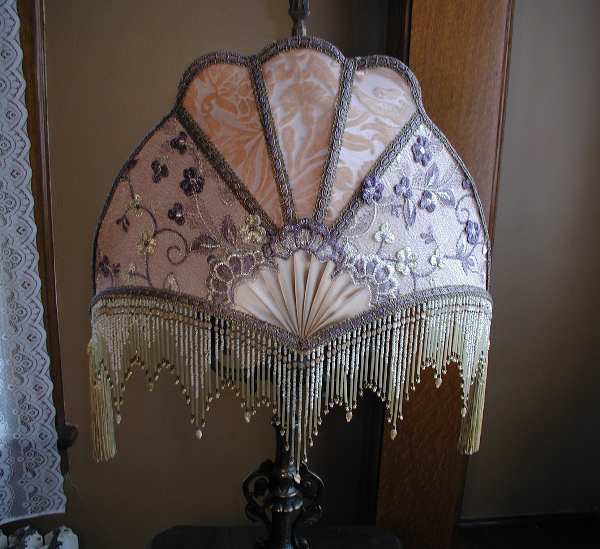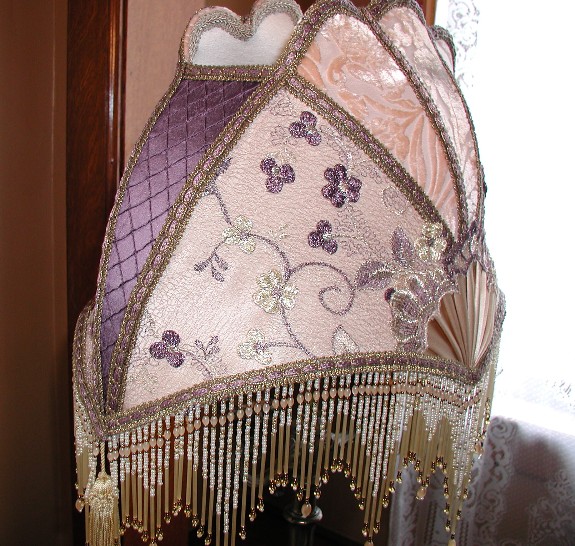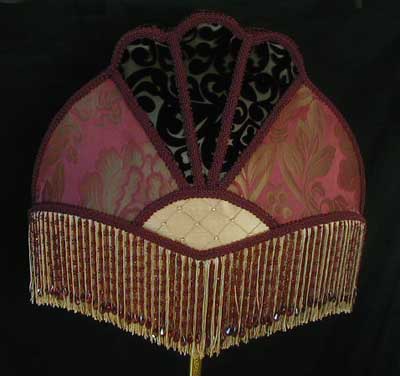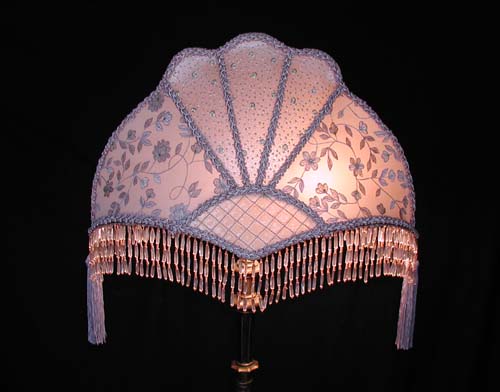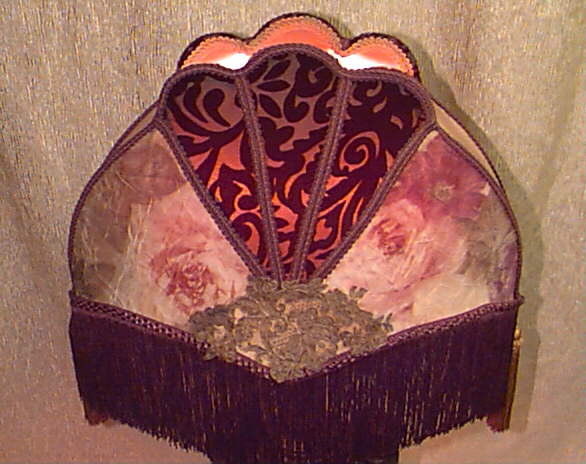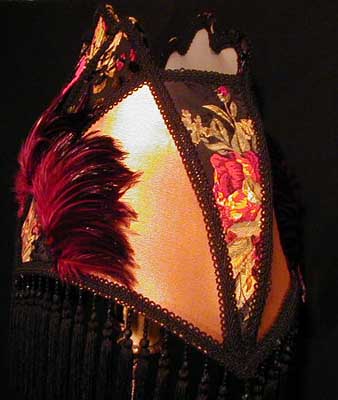 The Fan lampshade is 11 inches high without fringe and 17 inches high with a 6 inch fringe. The Fan is 9" x 18" at the bottom.
Fan Lampshade Price: $295.00 to $395.00 depending on fabric and beading.
Order Desk / Other inquiries 951-240-5663 or kelly@vintageshades.com
"TOO MUCH IS NEVER ENOUGH"
Click Here to Return to Our Home Page