Betty Bridge Lampshade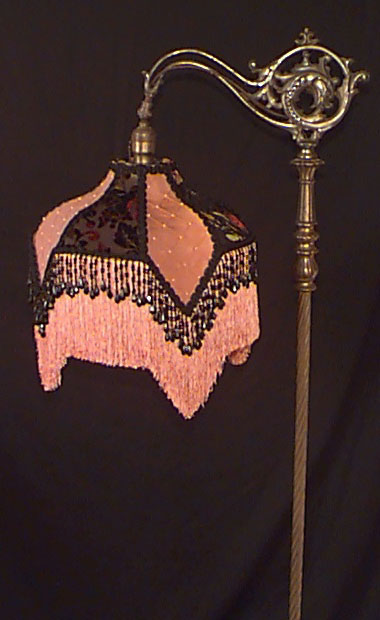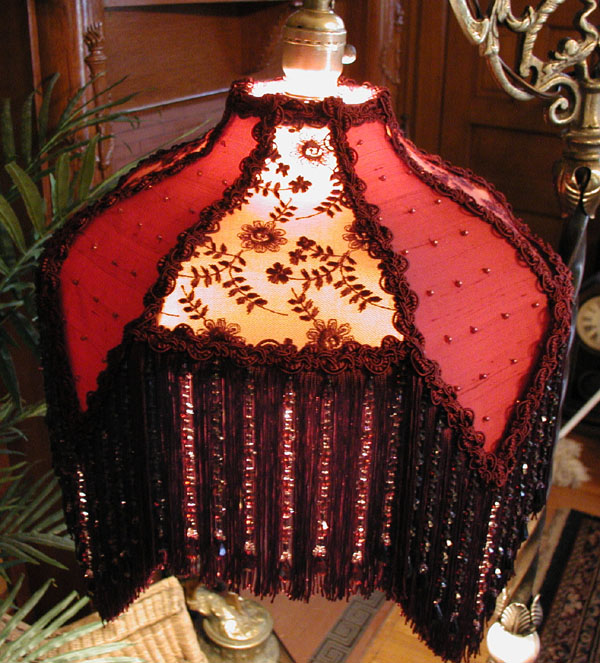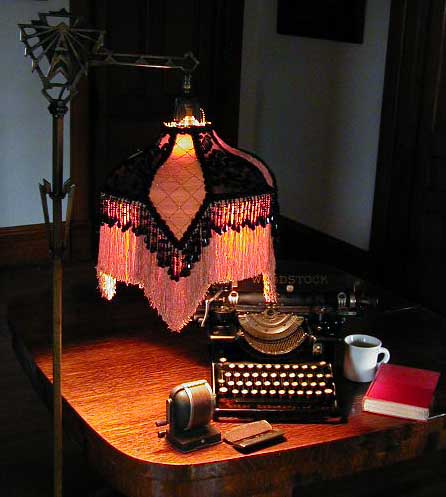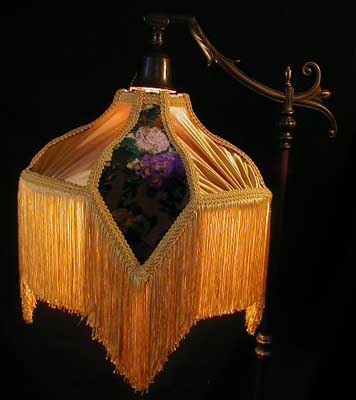 The Betty Bridge lampshade has a dramatic fringe line and eight panels. It is a great shade for reading as the bottom is open and allows plenty of downward light when placed next to a chair. We use the finest fabrics in all of our shades.
3 1/2" top / 13" bottom & 8" tall without fringe / 14" tall as pictured with 6" fringe

Price Range: 235.00 - 295.00
Order Desk / Other inquiries 951-240-5663 or kelly@vintageshades.com
"TOO MUCH IS NEVER ENOUGH"
Click Here to Return to Our Home Page