Victorian Bed Shade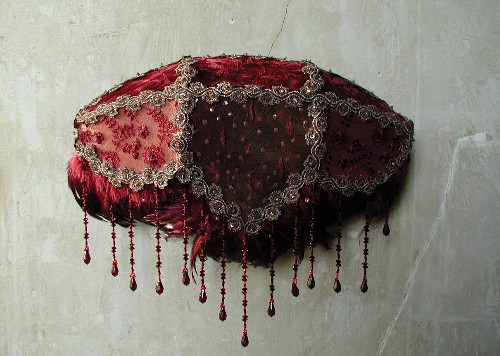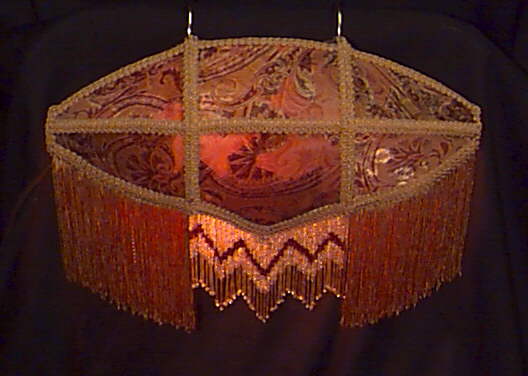 The "Armadillo" bed lamp can me made in many different fabrics and trims. Above are shown some of the ones we have made. It is 13" wide and 5" deep and 7" high not including the fringe. Each bed light is wired and ready to use. It has two hooks that allow the light be hang over a headboard or the top of a mirror.
Price $180.00 to 200.00 depending on trims used.
Phone 951-240-5663 or kelly@vintageshades.com
"TOO MUCH IS NEVER ENOUGH"
Click Here to Return to Our Home Page