Vintage Bed Lamp / Victorian Headboard Reading Light #12301
"Mission Bed Lamp"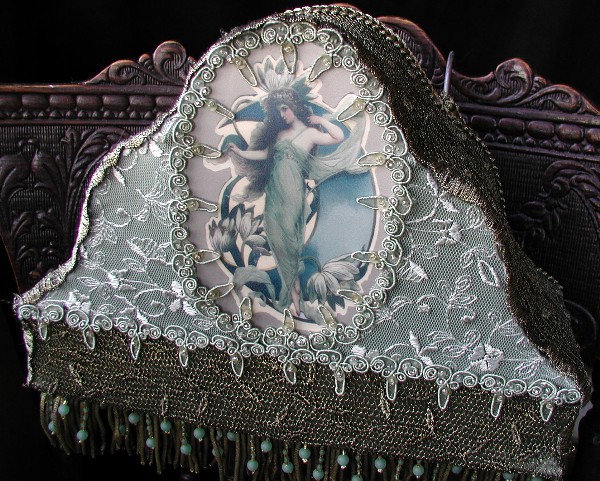 12301a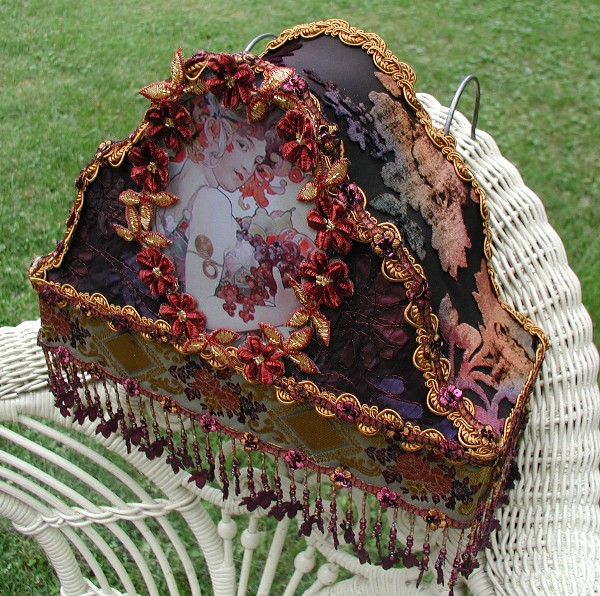 12301b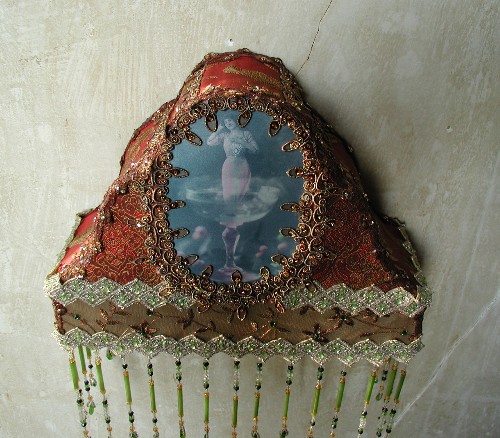 12301c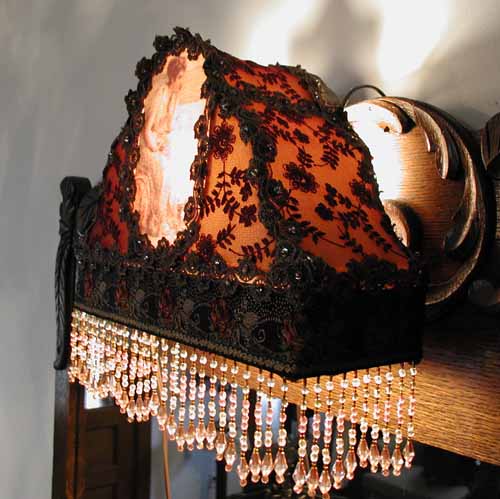 12301d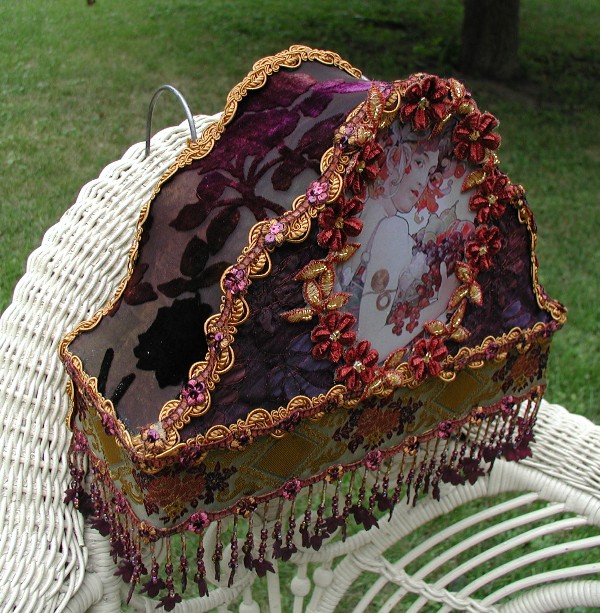 12301e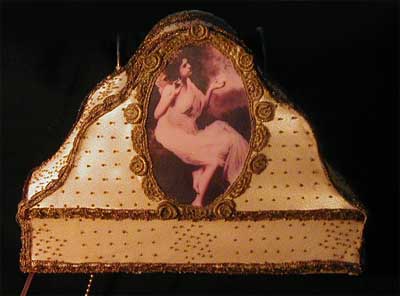 12301f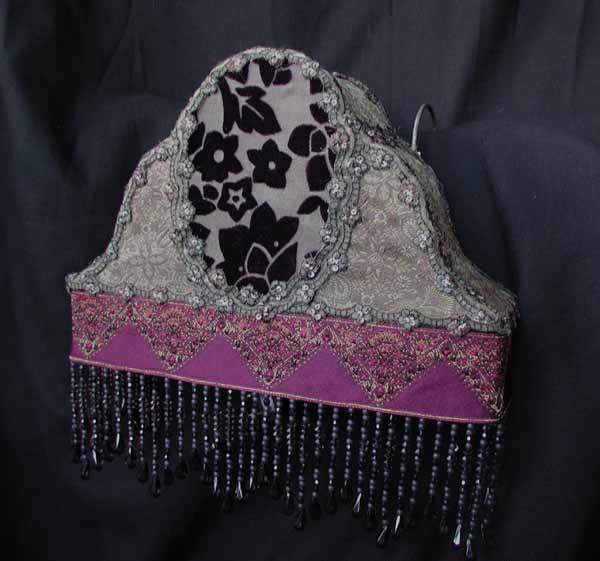 12301g
"Mission Bed Lamp"
What an amazing bed lamp. As you can see from the above photos, there is no limit to the different looks the "Mission Bed Lamp" can take on. Each one is custom made in the fabric and trims of your choice. It provides a great reading light when used on a headboard.
This bed light is 11" wide and 10" tall including the fringe. This bed light is wired and ready to use. It has two hooks that allow the light be hang over a headboard or the top of a mirror.
Price $145.00 - $185.00 depending on trims and fringe.
Order Desk / Other inquiries 951-240-5663 or kelly@vintageshades.com
"TOO MUCH IS NEVER ENOUGH"
Click Here to Return to Our Home Page