Aztec Lampshade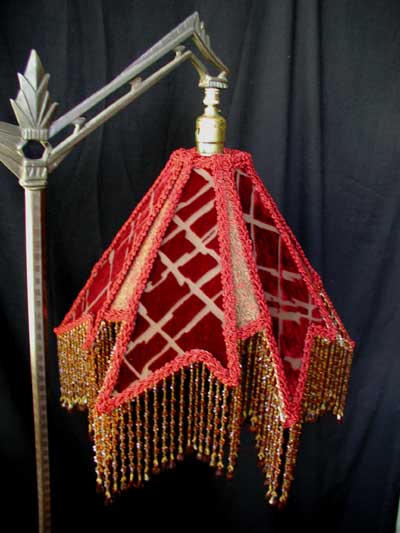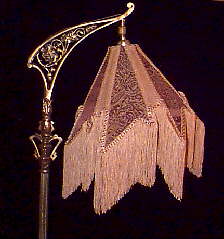 The Aztec lampshade will fit a bridge, or table lamp. It has as very art deco look. It can be custom made in the fabric of your choice.
This shade is 15" wide at the bottom and 15" tall including the 6" fringe.
Price range for the lampshade $350.00 - $450.00
Order # VSAZTEC
"TOO MUCH IS NEVER ENOUGH"
Visit Our Home Page For More Lampshade and Lighting Ideas