Victorian Eclectic Lampshade with Beaded Fringe
Please contact us to order this shade.
Phone 951.240.5663 Or
Email
s
Now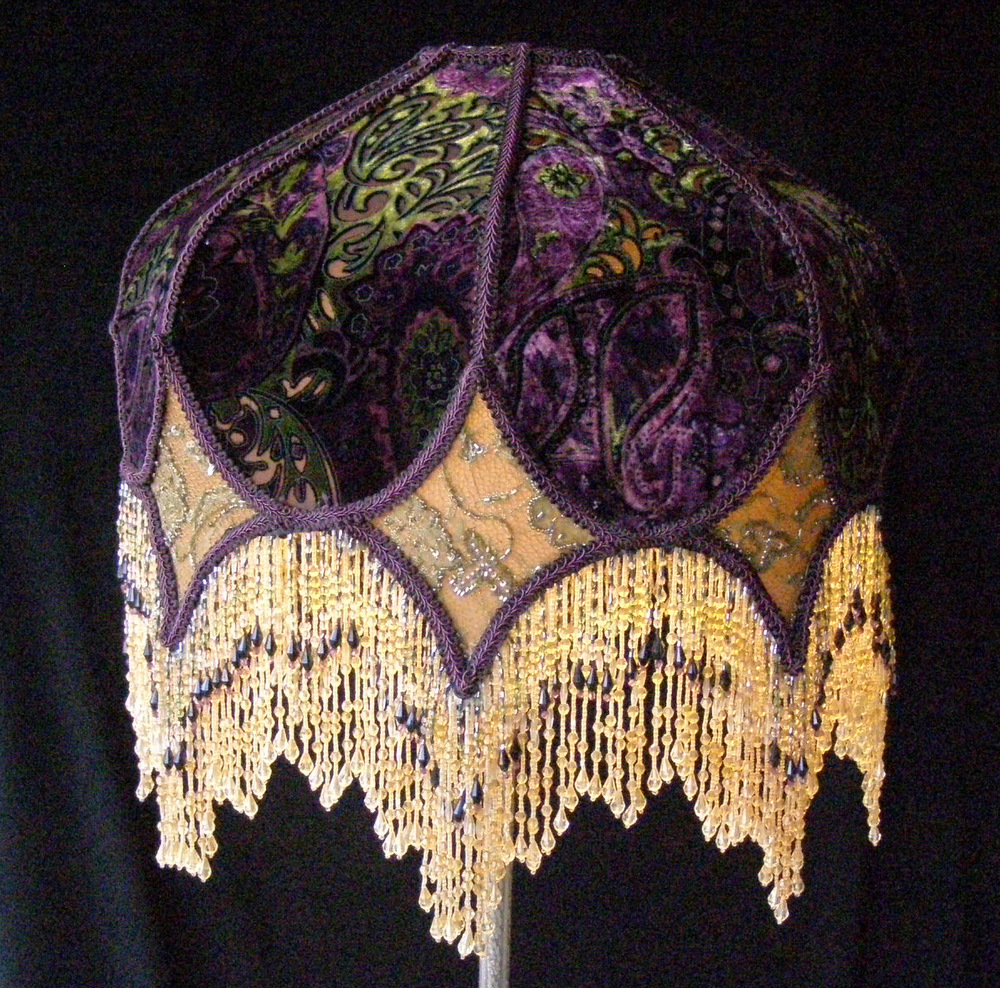 In each of the 3 pictures, this
beautiful
shade is shown lighted.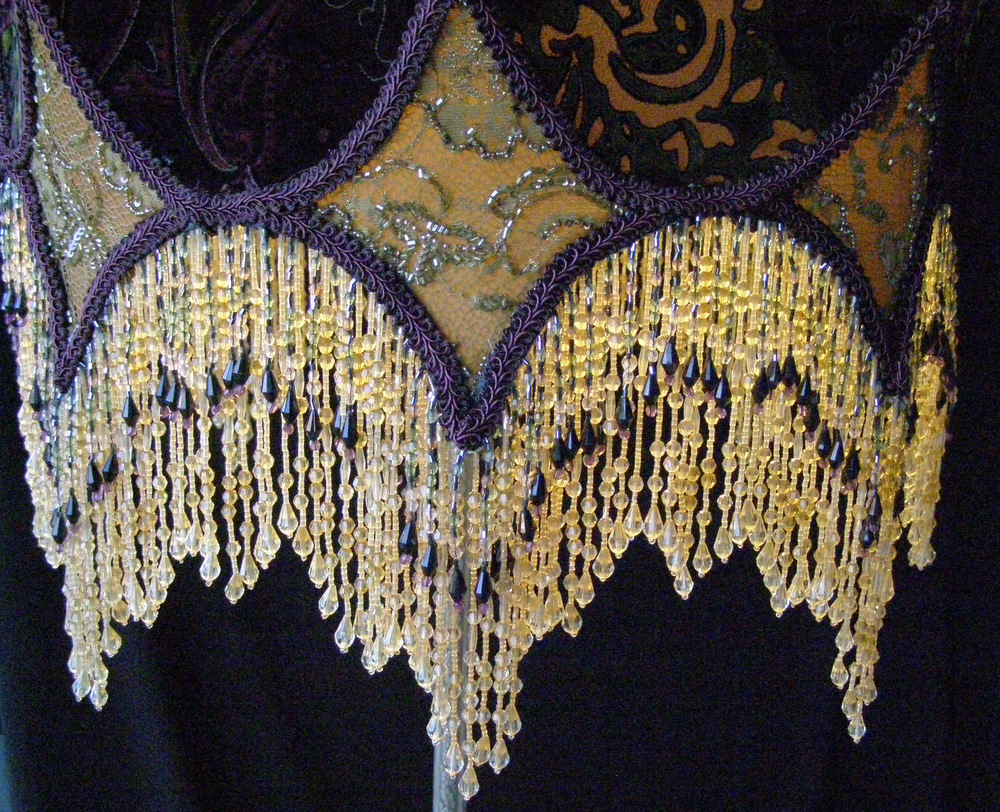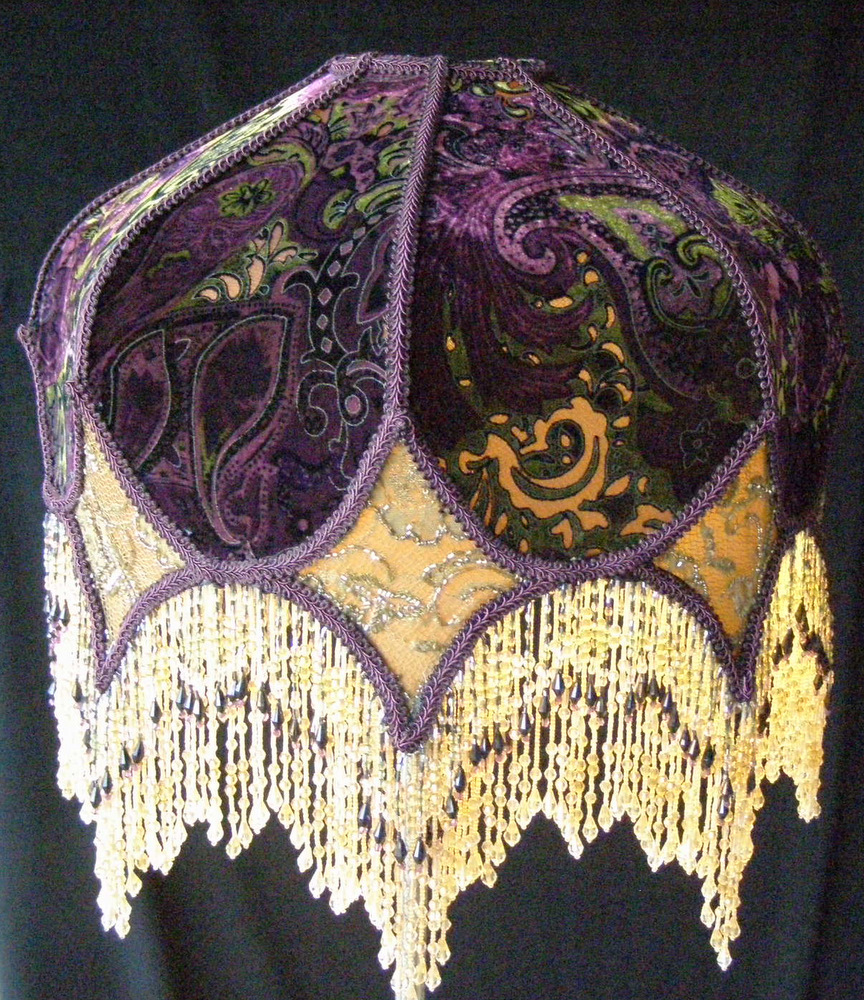 This lampshade is called an Aspen Shade and it is the right size for a floor lamp or taller table lamp.
The top fabric on the shade is a burn-out silk velvet. The colors in the fabric are purple, grape, and apple green. The eight diamond panels are a gold beaded fabric. Double beaded fringe in gold and grape colors. Size: 18" across the bottom of the shade, and about 19" high including the beaded fringe. As you can see in the photos, light comes through the fabric producing a gold glow.
This is an original Lampshade from Vintage Shades. This shade was hand-made by us in our studio in the US. All new fabric was used in making this shade. We have been making shades for over 14 years, and offer many styles and color choices. Please contact us if you have questions. Phone 951-240-5663.