Antique Bridge Lamp and Victorian Lampshade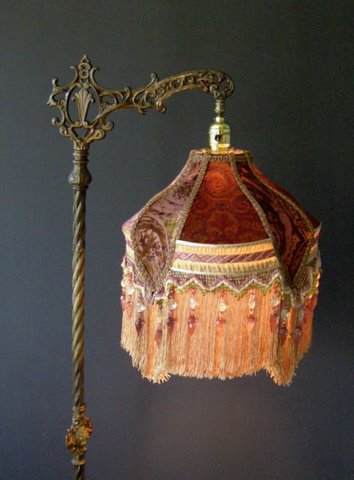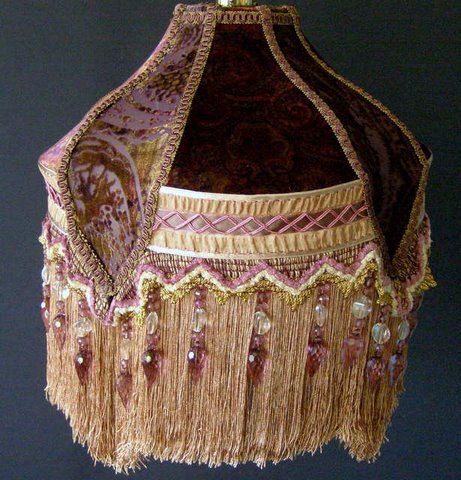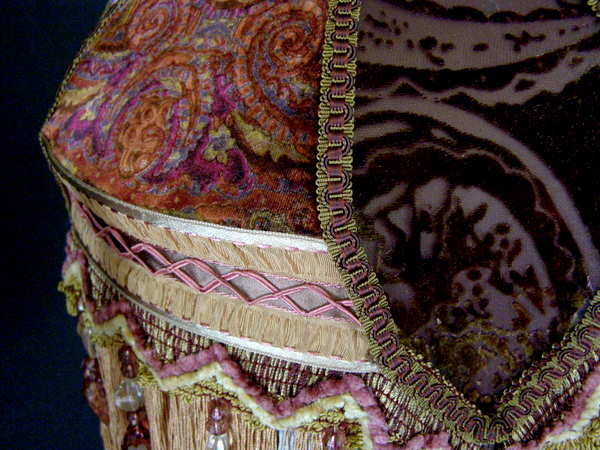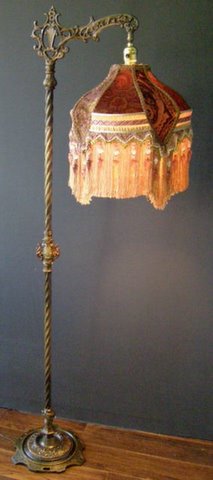 The stunning lampshade is a myriad of colors -- reminiscent of a Turkish tapestry -- from purple to brick rust, dark gold, and mauve. The top panels of the shade are made of silk velvet in two different patterns. Vintage style trim is used between the panels. Along the edge of the lampshade, a gathered designer ribbon has been used in a rose gold color.
The lampshade can not be made again exactly as shown as some of the elements are no longer available. But we can make one that is very similar.
We make one lampshade at a time. All of our lampshades are lined inside with silk -- the finest fabrics and trims are used in making each unique piece. We have been making shades for over 14 years, and offer many styles and color choices. Please contact us if you have questions. Phone 951-240-5663.