Victorian Lampshade with Angel and Metallic Trim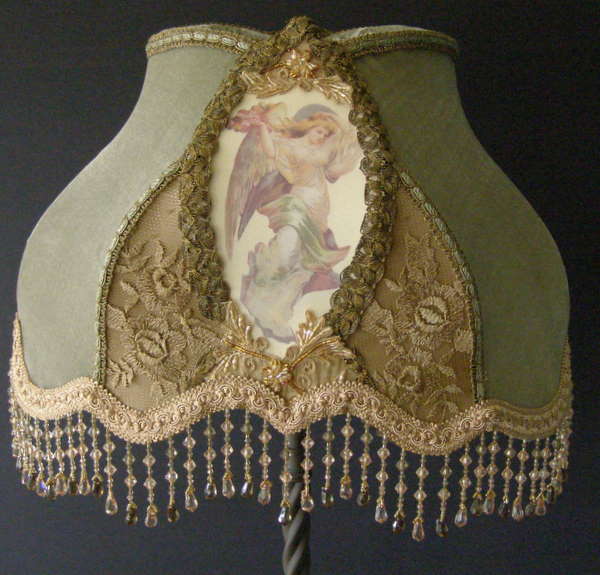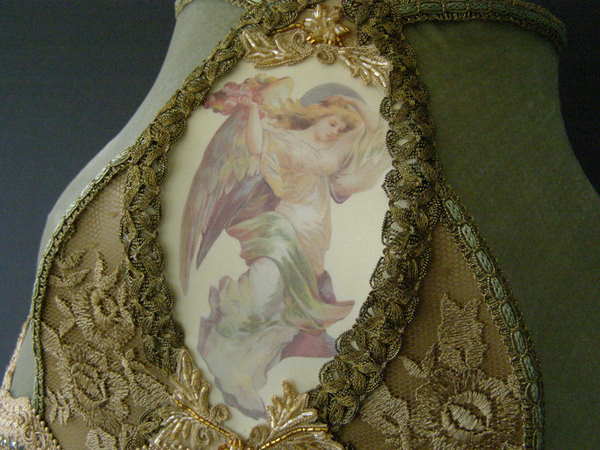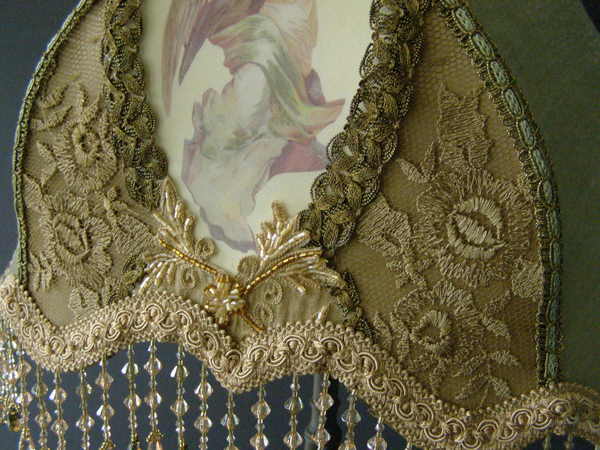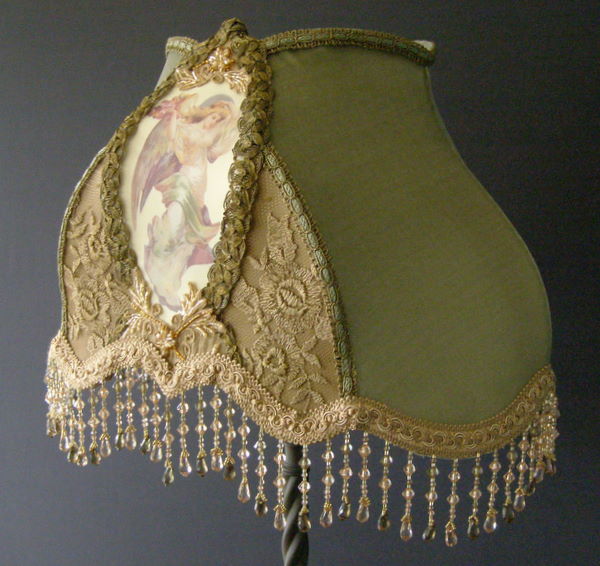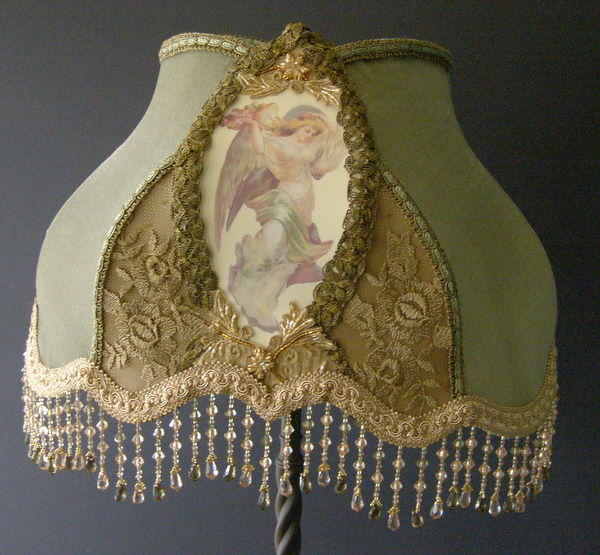 Amazing vintage looking Victorian lampshade in golds and greens. This wonderful shade is one-of-a kind made in our studio in the US. The main fabric is velvet in dusty-sage green -- The Victorian Angel is printed on silk and surrounded by bronze lace overlay and hand-beaded work. The back of this shade is identical to the front. Metallic braiding around the angel finishes this beautiful shade.
Great size for a table lamp about 24 to 28 inches tall. It will also work on a smaller floor lamp.
We make one lampshade at a time. All of our lampshades are lined inside with silk -- the finest fabrics and trims are used in making each unique piece. We have been making shades for over 14 years, and offer many styles and color choices. Please contact us if you have questions. Phone 951-240-5663.