Victorian Bed Lamp
Custom Order Today - Please call 951.240.5663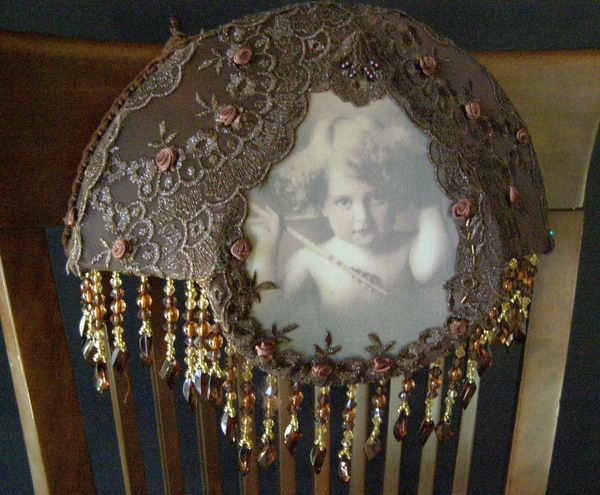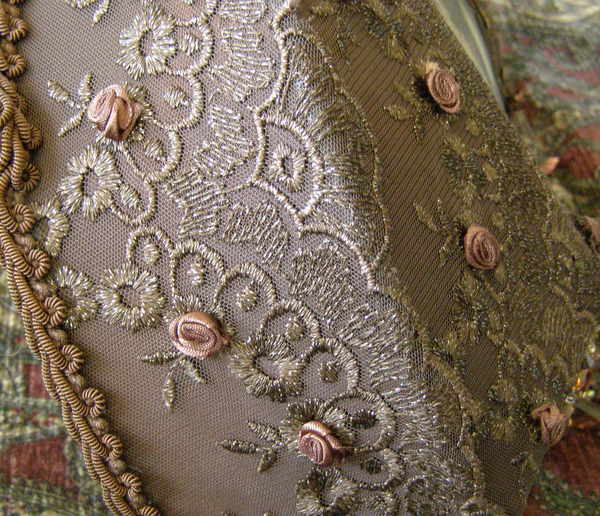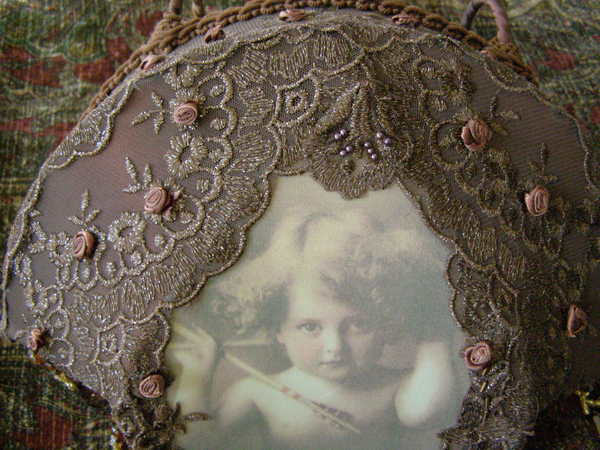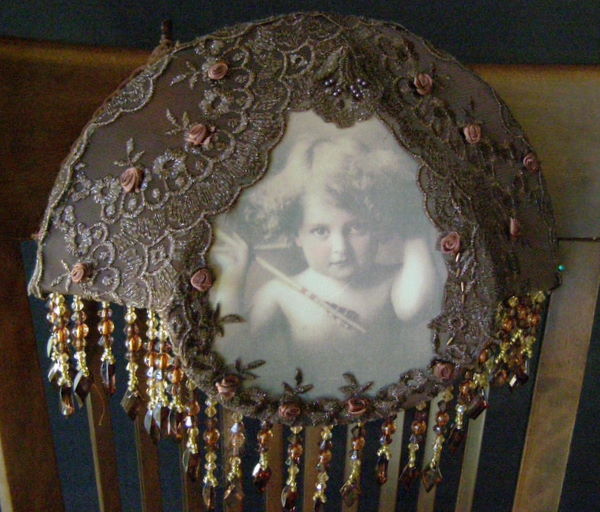 This bed lamp is a cocoa brown color with matching trim. Delicate raised flowers. Cupid Awake image is printed on silk. Lined inside with silk. It is wired and ready to use. Great for reading or hanging over a mirror to provide light and a decorative touch.
This is a very Victorian bed lamp that was handmade in our studio in the US. It is one of a kind.
Size: This bed lamp is 11 inches wide / 12 inches in height (including a 3 inch beaded fringe) / and 5 inches deep at the bottom.
We make one lampshade at a time. All of our lampshades are lined inside with silk -- the finest fabrics and trims are used in making each unique piece. We have been making shades for over 14 years, and offer many styles and color choices. Please contact us if you have questions. Phone 951-240-5663.