Asian Victorian Lampshade and Lamp
Please call today to order this amazing shade - 951.240.5663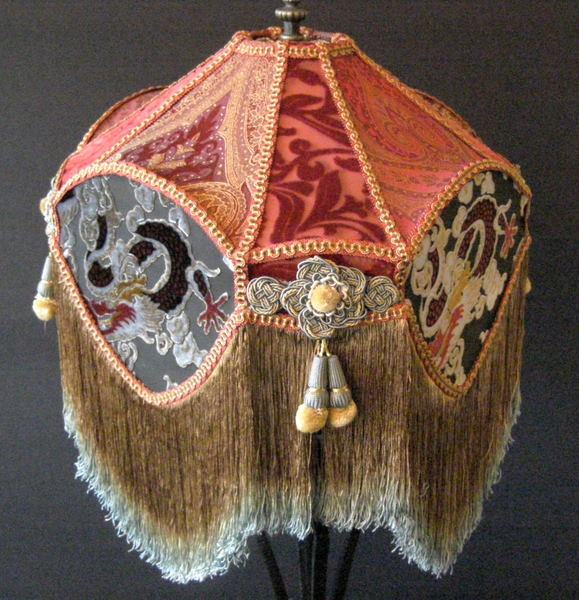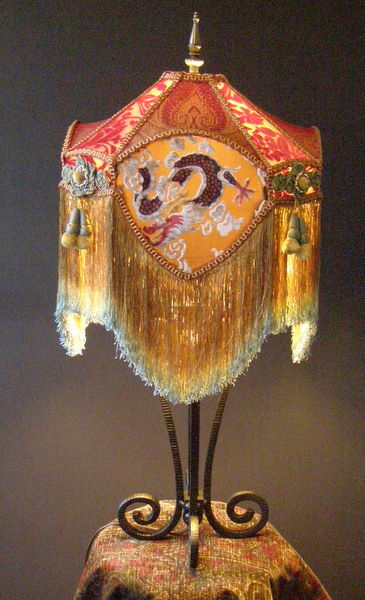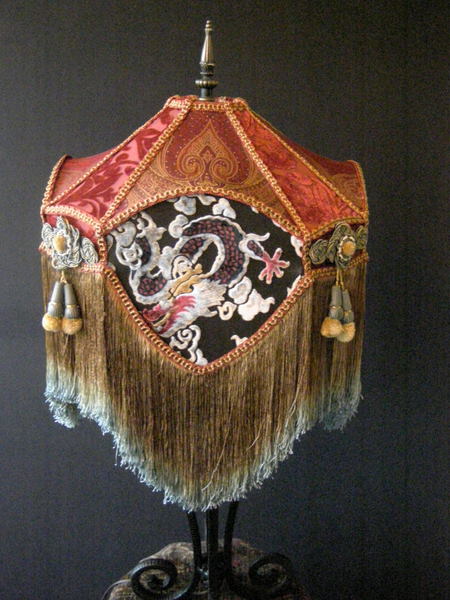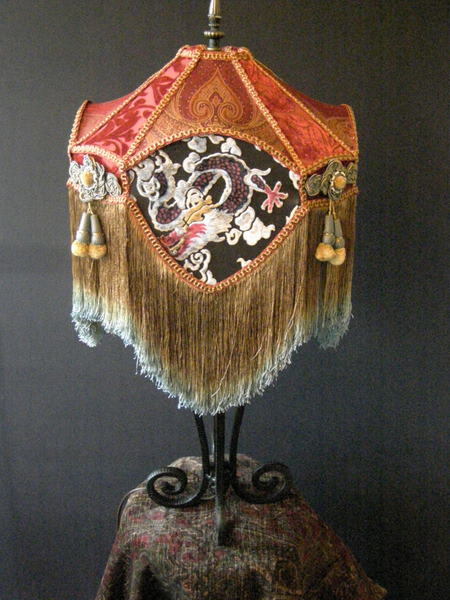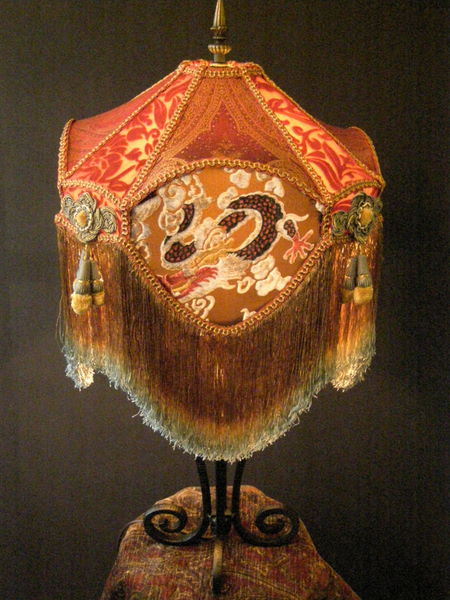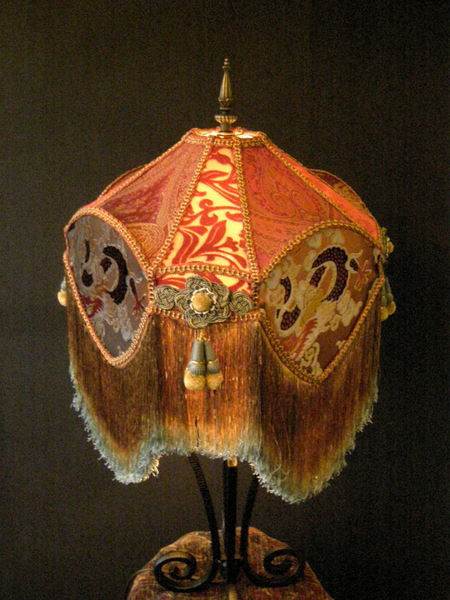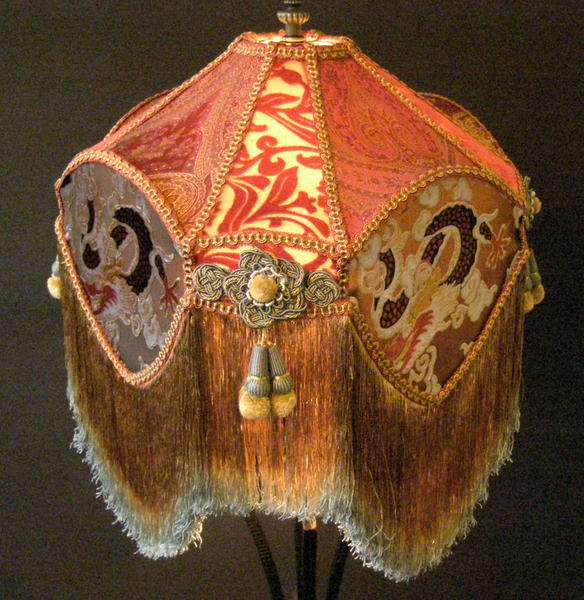 Colorful Asian Victorian lampshade and lamp. Designed in the US by Kathy Whitham at Vintage Shades -- one-of-a-kind piece that will enhance any Victorian or Asian room. The four large panels are all silk in deep red -- with antique gold colored designs. The smaller top panels are a complimentary red burn-out silk velvet. The tassels on the edge are slate blue and antique gold. The four side panels contain a dragon figure in slate blue, antique gold and some black.
Size: the lamp and shade stand 28 inches tall / the shade is 13 inches at its widest point.
We make one lampshade at a time. All of our lampshades are lined inside with silk -- the finest fabrics and trims are used in making each unique piece. We have been making shades for over 14 years, and offer many styles and color choices. Please contact us if you have questions. Phone 951-240-5663.