Victorian Lampshade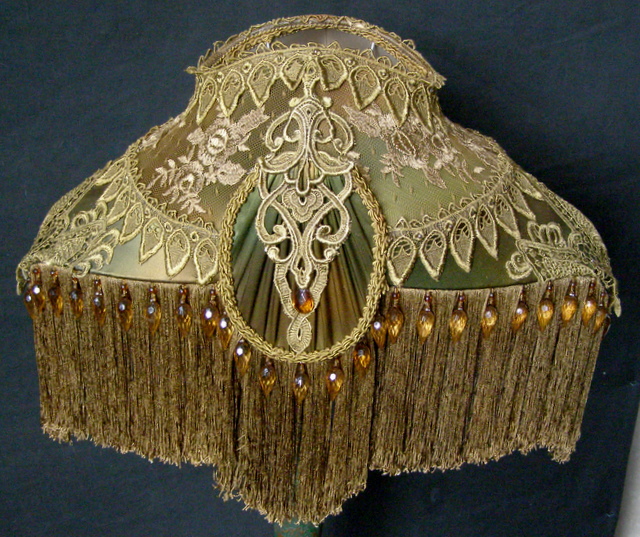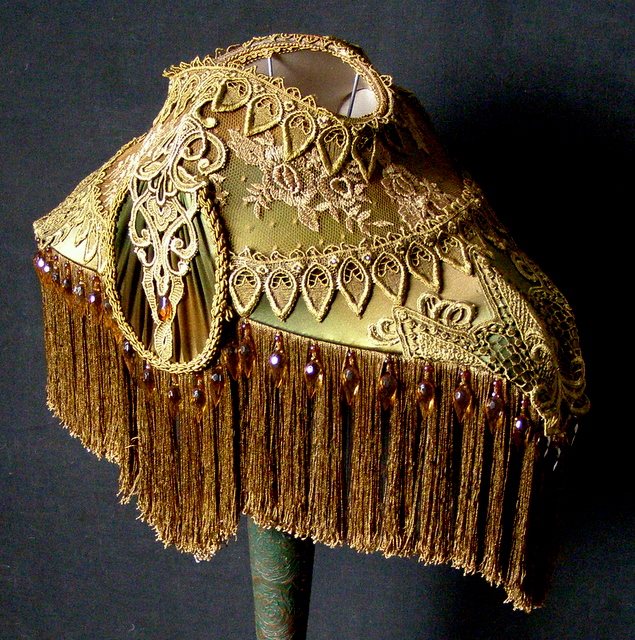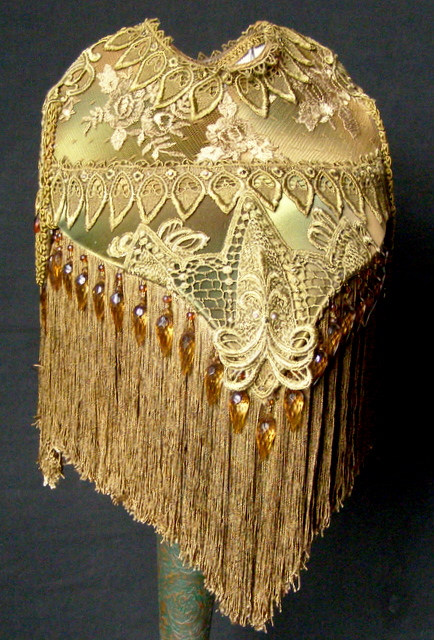 This shade has an unusual shape. It is done in ombre dyed silk in shades of bronze and olive tones. Overlays are custom dyed to produce an amazing layered look. Pleated front panel. Roses on netting on the upper part of the shade. Beads are an amber faceted cone shape. Sworski rhinestones accent the overlays. Matching fringe. This shade is the right size for a smaller floor lamp or large table lamp. Size: This shade is 16 inches tall with the fringe. The bottom is 11" x 22.5".

It is a very elegant shade which looks great with many decorating styles -- not just Victorian. But if you have a Victorian room, it will be a great enhancement. This shade was hand-made by us in our studio in the US. It is lined inside with silk -- the finest fabrics and trims have been used in making this beautiful piece. We have been making shades for over 14 years, and offer many styles and color choices. Please contact us if you have questions.
Price for the lampshade $425.00
Order # VS20789
To Order
Custom Order Today -- Many Fabrics Available -- Phone 951-240-5663
"TOO MUCH IS NEVER ENOUGH"
Visit Our Home Page For More Lampshade and Lighting Ideas