Victorian Bed Lamp Shade by Vintage Shades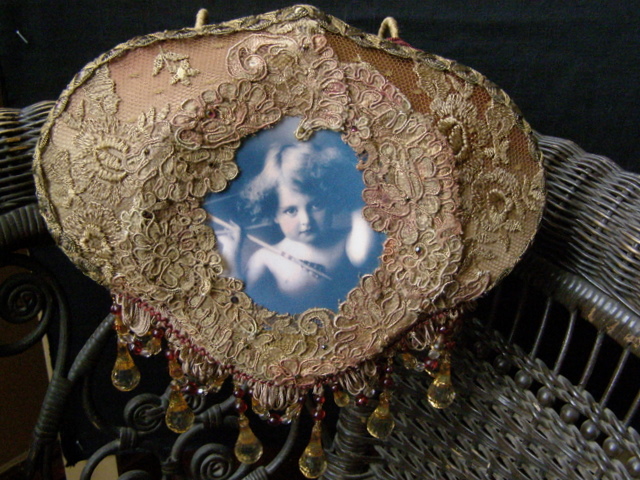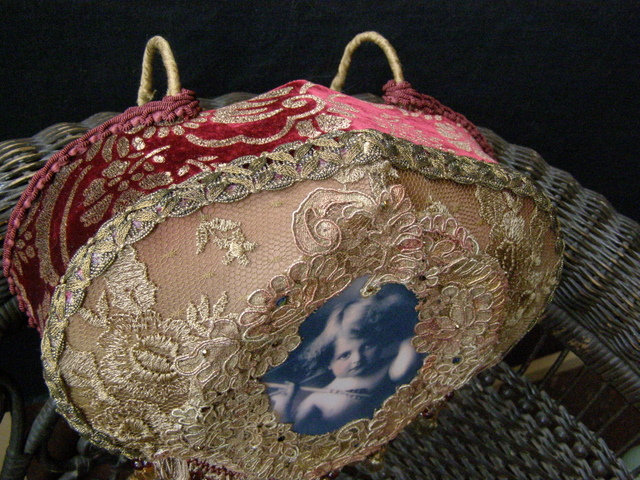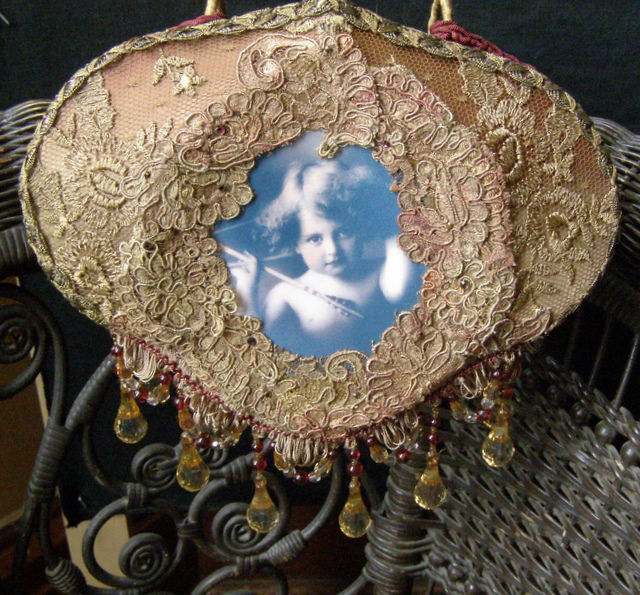 This very elegant bed lamp was hand-made in our studio in the US. Bed lamps are perfect for hanging over the headboard for reading. Each one comes with a pull chain socket that lights up the lamp. They are also very decorative when placed over the top of a mirror.
All of our lampshades are lined inside with silk -- the finest fabrics and trims have been used in making this beautiful piece. All new fabric was used in making this shade. We have been making shades for over 12 years, and offer many styles and color choices. Please contact us if you have questions. Phone 951-240-5663.