Victorian Lampshade by Vintage Shades
This shade has been sold -- Can we make a similar one for you?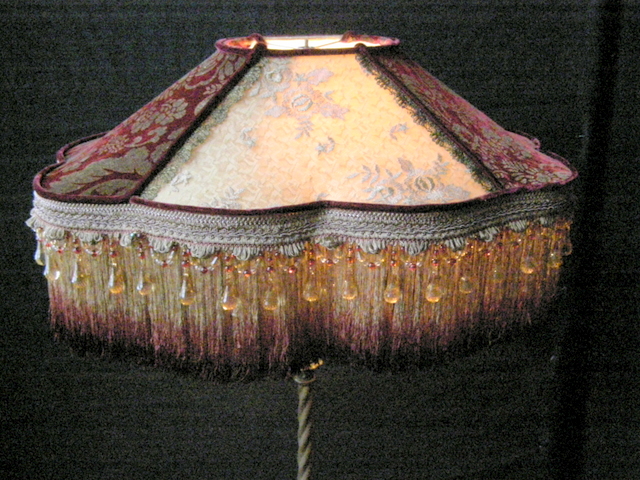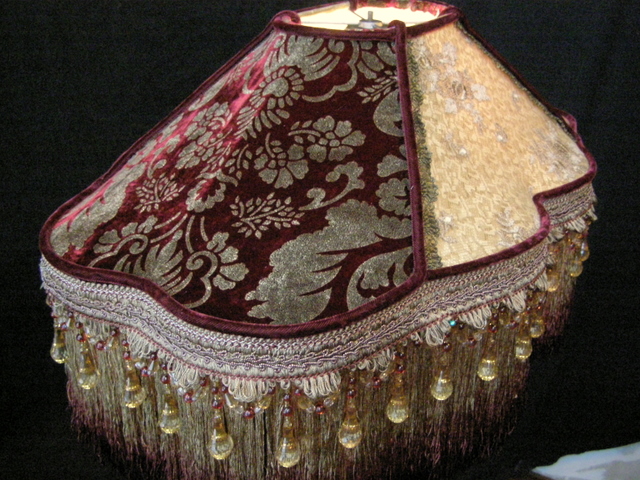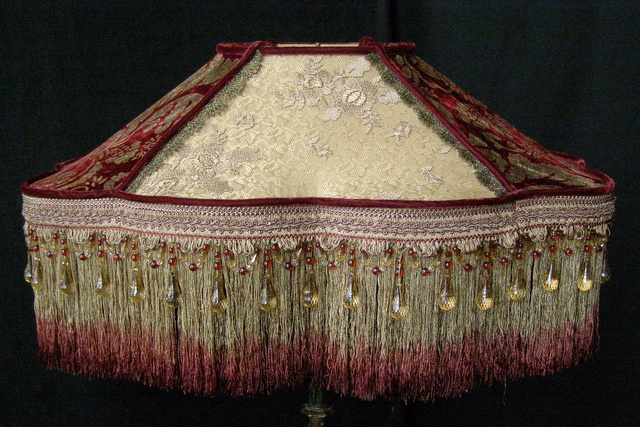 This very elegant lampshade is an original lampshade from Vintage Shades. It was hand-made in our studio in the US. The main fabric is a very rich painted velvet in colors of deep rich red with bronze / antique gold. Two panels are a delicate vintage looking embroidered netting .
Very elegant lampshade that will fit a larger table lamp or a smaller floor lamp. or could be swaged from the ceiling.
All of our lampshades are lined inside with silk -- the finest fabrics and trims have been used in making this beautiful piece. All new fabric was used in making this shade. We have been making shades for over 13 years, and offer many styles and color choices. Please contact us if you have questions. Phone 951-240-5663.