Victorian Bed Lamp
Custom Order Today -- Many Fabrics Available -- Phone 951-240-5663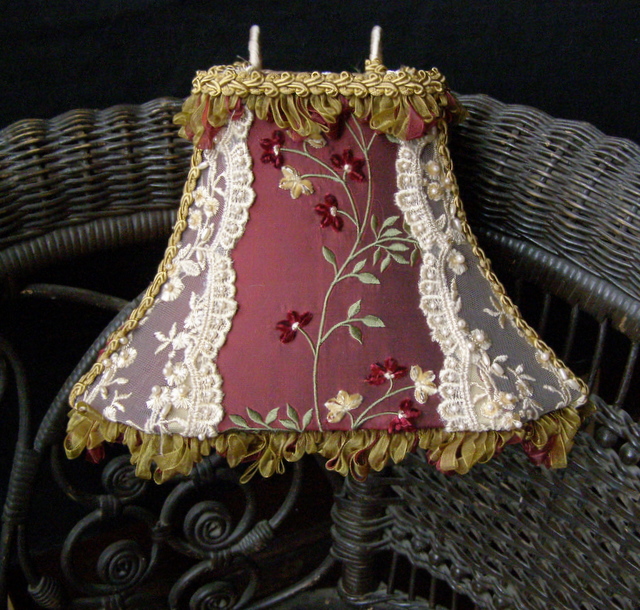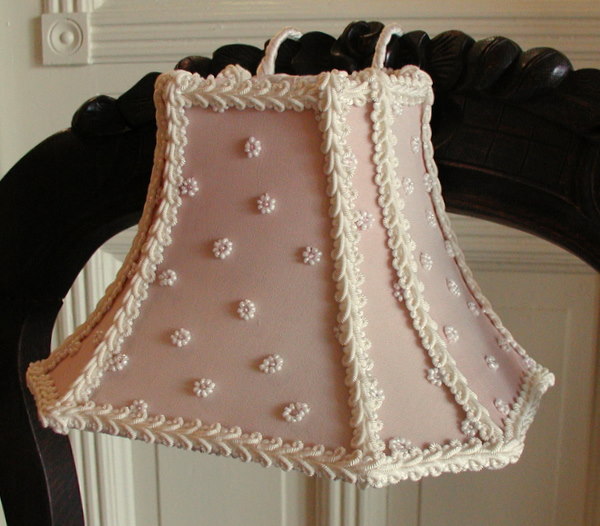 An original Victorian bed lamp from Vintage Shades. This shade was hand-made by us in our studio in the US.
The fabric is pink silk chiffon with small pearls with a pink center forming a flower. The pearls have been sewn by hand onto the fabric. Fancy imported off-white braiding.
This bed lamp is 10" wide at the bottom and 6" high.
Bed lamps or headboard reading lamps are a wonderful addition to any bedroom. They come with two wire hooks that fit over the headboard of the bed or they can hang at the top of a mirror. This bed lamp has a light socket inside the shade which is turned off and on with a pull chain. It is ready to plug in and use.
All new fabric was used in making this shade. We have been making shades for over 12 years, and offer many styles and color choices. Please contact us if you have questions. Phone 951-240-5663.