Victorian Bed Lamp
Custom Item - Please call today to order. 951.240.5663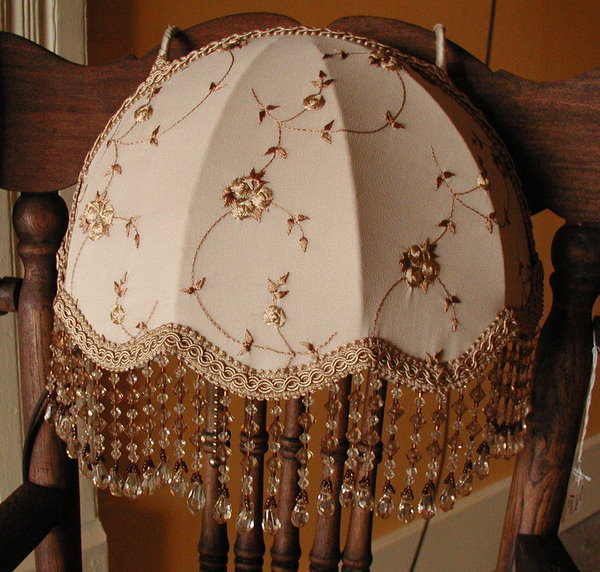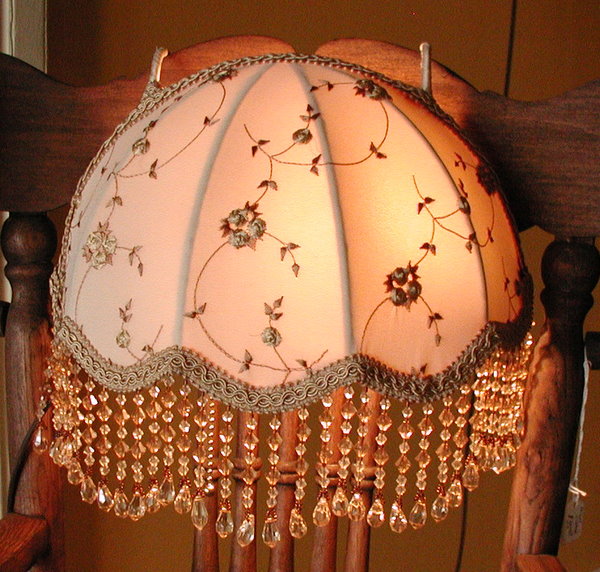 An original Victorian bed lamp from Vintage Shades. This shade was hand-made by us in our studio in the US. This beautiful piece is made from an ecru colored silk chiffon with clusters of embroidered flowers in shades of gold. It has a great looking beaded fringe which matches the fabric in the shade. It is lined inside with silk -- the finest fabrics and trims have been used in making this beautiful piece.
This bed lamp is 10" wide and 10" high -- including the beaded fringe.
All new fabric was used in making this shade. We have been making shades for over 12 years, and offer many styles and color choices. Please contact us if you have questions. Phone 951-240-5663.