Stunning Vintage Victorian Lampshade
Custom Order Today -- Many Fabrics Available -- Phone 951-240-5663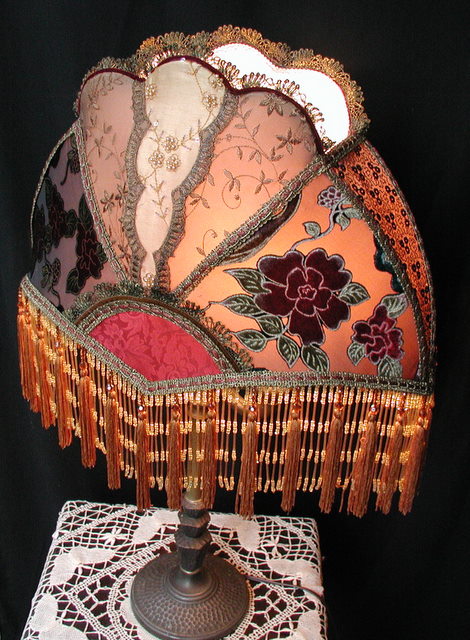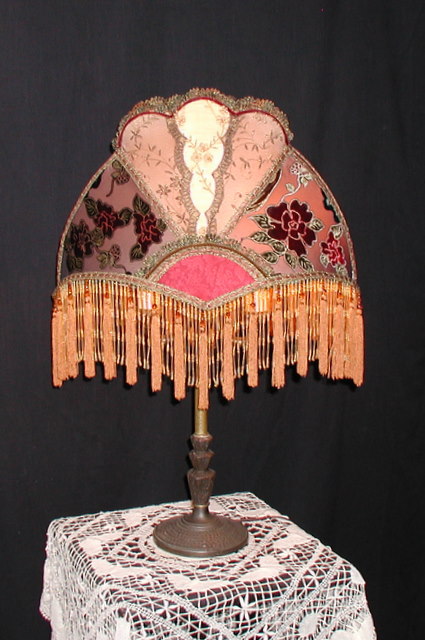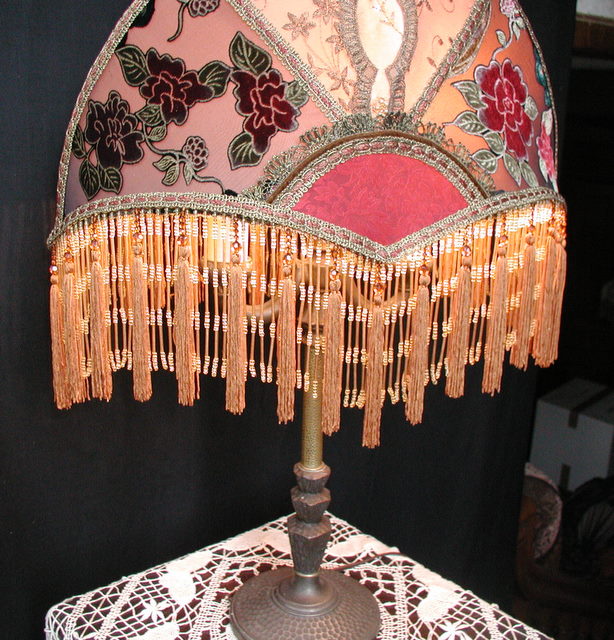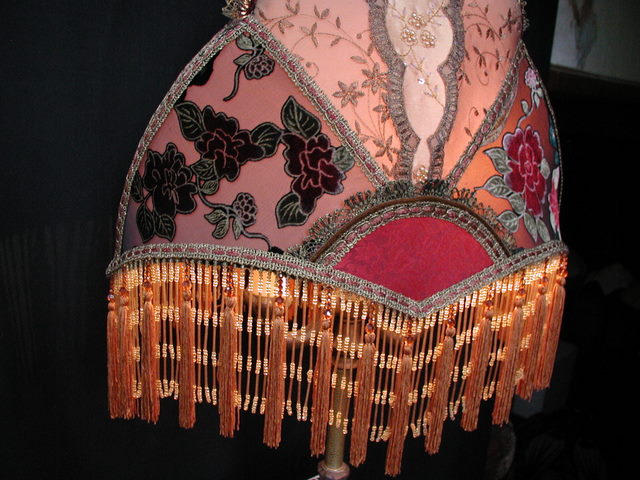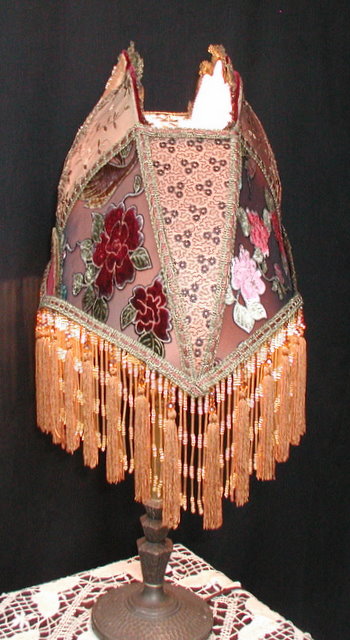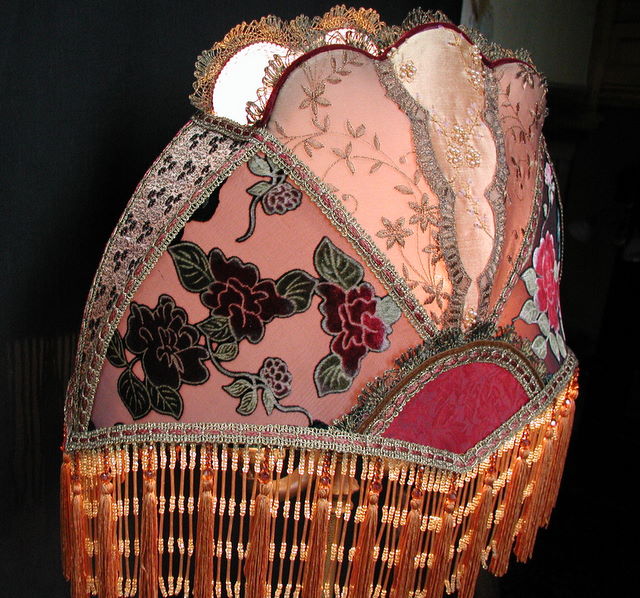 This is a very vintage looking shade that would be perfect for your Victorian parlor. It looks great with many decorating styles -- not just Victorian. This shade is shown on a table lamp but would also look nice on a smaller floor lamp. We would be glad to help you with any questions about fitting this shade to your lamp. If you need a lamp, please contact us. You can reach us at 951-240-5663.
This one-of-a-kind lampshade has a wonderful mix of fabric and trims. The top center panel fabric is beaded amber / rose-gold with pearl beads and sequins and embroidered stitching. The two panels on each side are a copper sheer with metallic cooper embroidered stitching.
The main large side panels are silk burnout velvet with copper, deep red, bronze, and olive colors. Center panel in the front is a tone on tone deep red silk. It is bordered with a bronze velvet cording and bronze and gold metallic trim.
The side or end panels are metallic gold with black embroidery. Metallic braid in antique gold and copper are used on much of this shade. The metallic trim at the top is a vintage piece from France.
The fringe is a mix of copper colored tassel fringe with gold glass beaded fringe behind the tassels. This shade is 9" by 18" across the bottom / 17" tall including the 6" fringe. It has a wonderfully unique shape.
This shade was hand-made by us in our studio in the US. It is lined inside with silk -- the finest fabrics and trims have been used in making this beautiful piece. All new fabric was used in making this shade. We have been making shades for over 14 years, and offer many styles and color choices. Please contact us if you have questions.
Price for this shade $329.00
Order # VS20746
To Order
"TOO MUCH IS NEVER ENOUGH"
Visit Our Home Page For More Lampshade and Lighting Ideas