Vintage Lampshades Made for Disneyland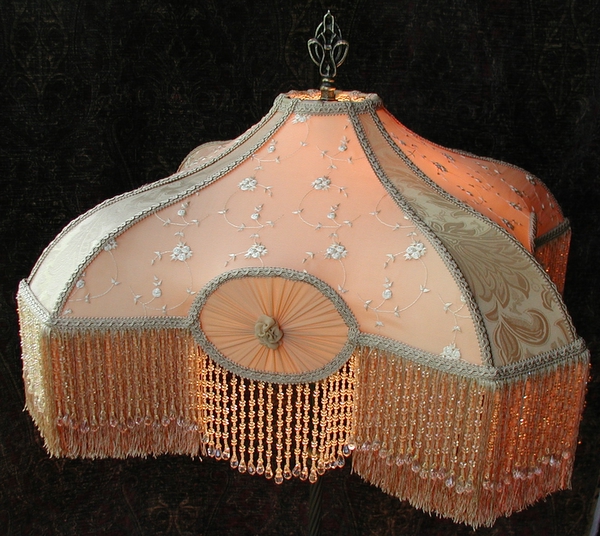 Disney artists contacted Vintage Shades to make several shades for their Mad Hatter Shop in California and later for the Florida Mad Hatter.
Thanks to all of you at Disneyland -- It was a pleasure working with you!!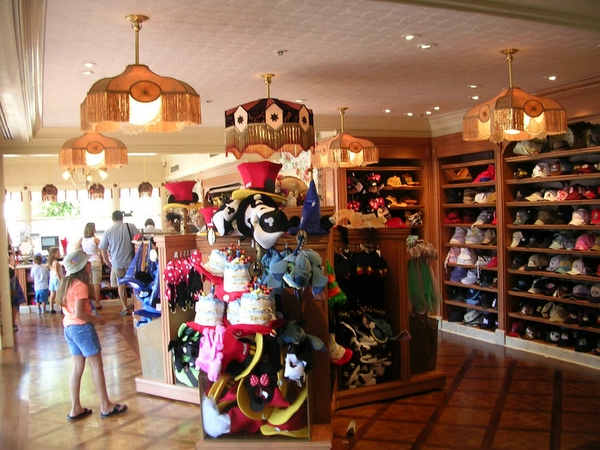 The custom shades we made for Disney are shown here hanging from the ceiling.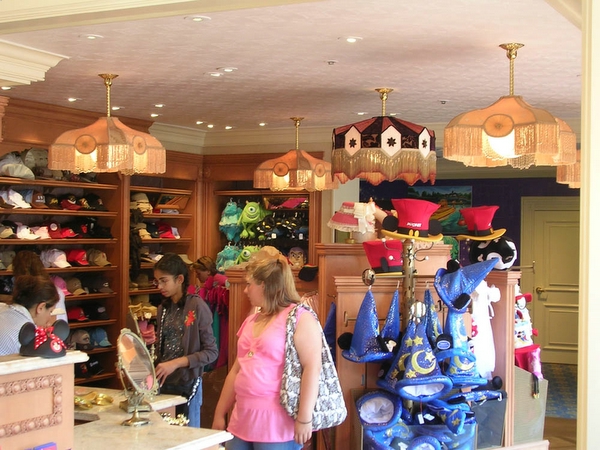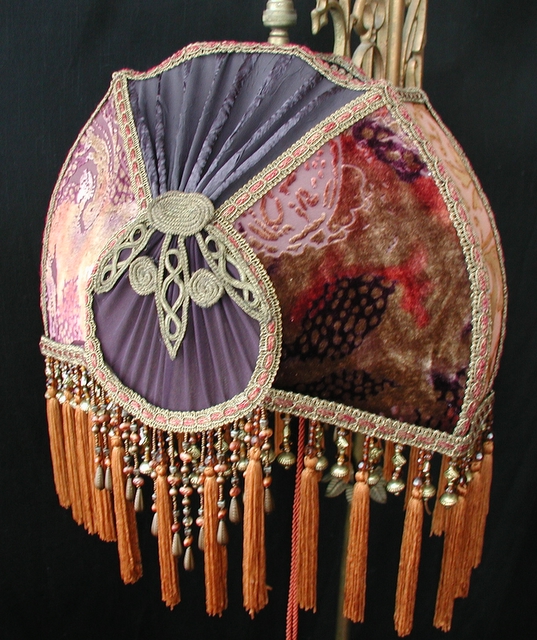 Disney lighting specialists also ordered four of these shades for the Mad Hatter Shop.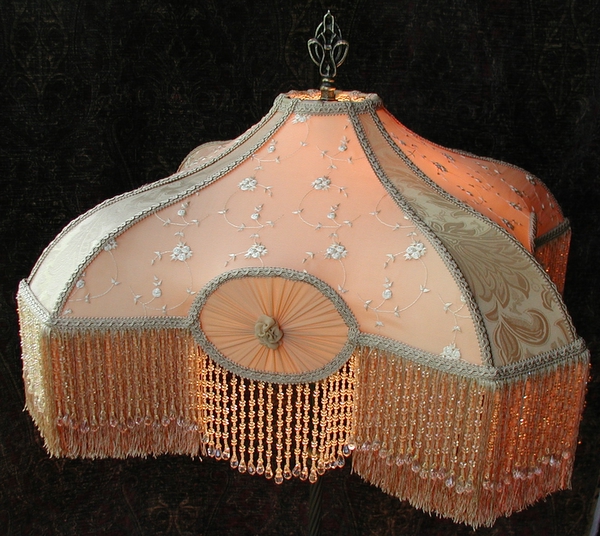 Can we make a shade for you? Please call today 951-240-5663.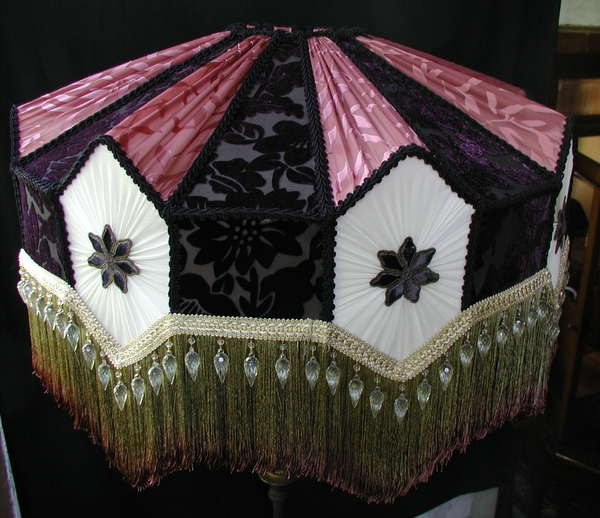 "TOO MUCH IS NEVER ENOUGH"