Victorian Peacock Lampshade
Custom Order Today -- Many Fabrics Available -- Phone 951-240-5663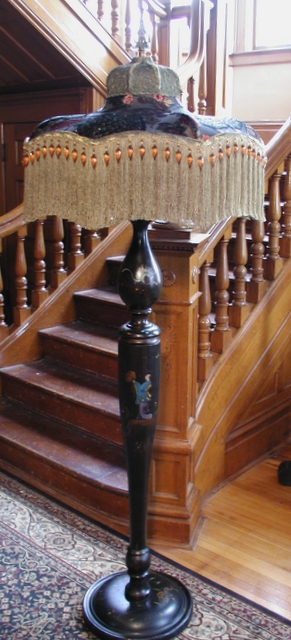 This massive walnut lamp is an original antique lamp from the early part of the 20th century. The shade was made specifically for the lamp.

The lamp and shade are 70" tall from the floor to the top of the shade. The lamp pole is a wonderful turned piece that is five inches in diameter at its widest point. The lampshade is 18" tall including the 9" fringe. The shade is 27" wide at the bottom.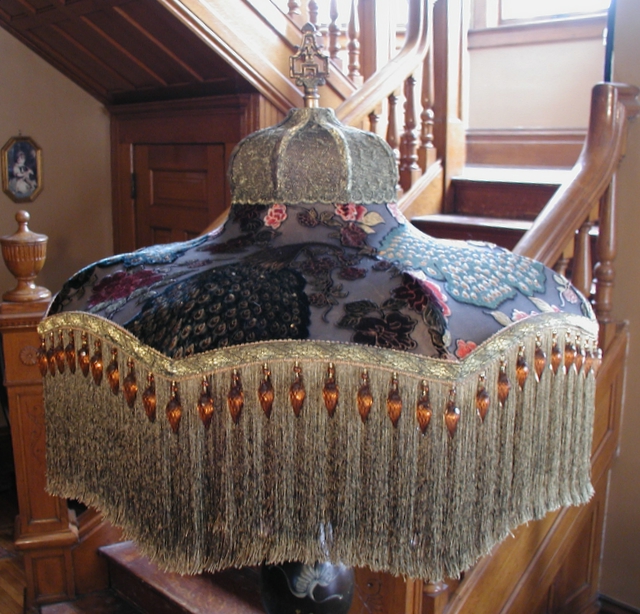 The Tea Garden and has a very Victorian look.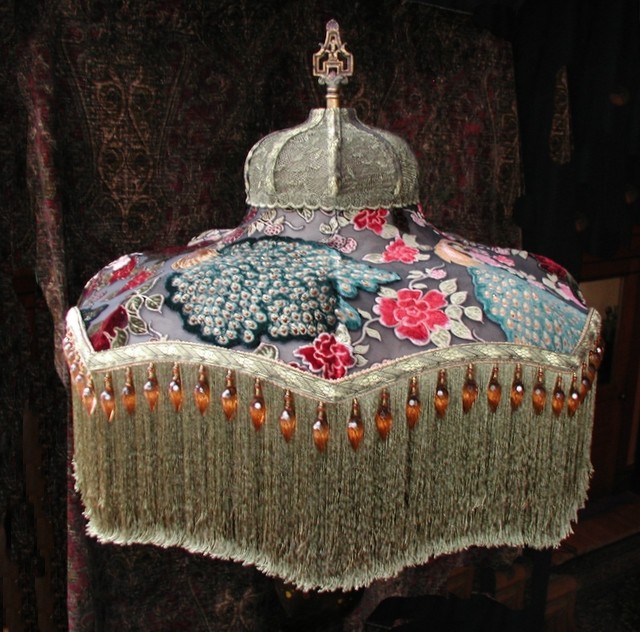 The top of the shade is covered with antique gold metallic heavy netting with a scallop bottom. The ribbon above the tear drop shaped beading is also antique gold metallic. The custom dyed matching fringe is nine inches long.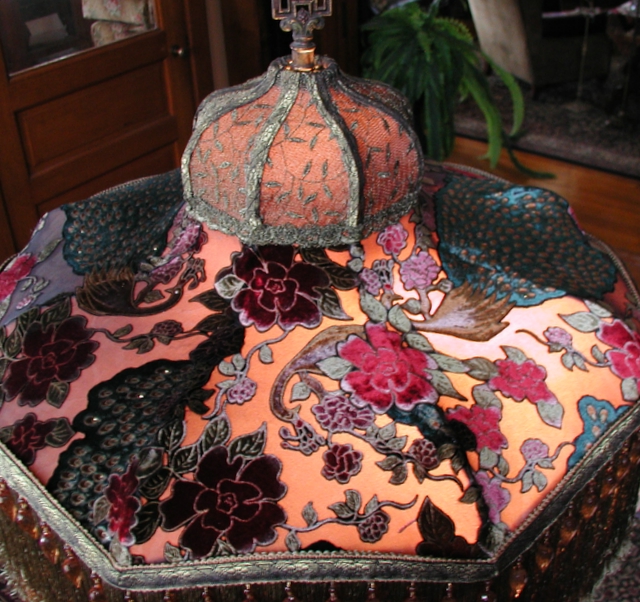 This shade

is absolutely beautiful when lighted.