Victorian Bed Lamp / Vintage Bed Shade / Reading Light
Custom Item - Please call today to order. 951.240.5663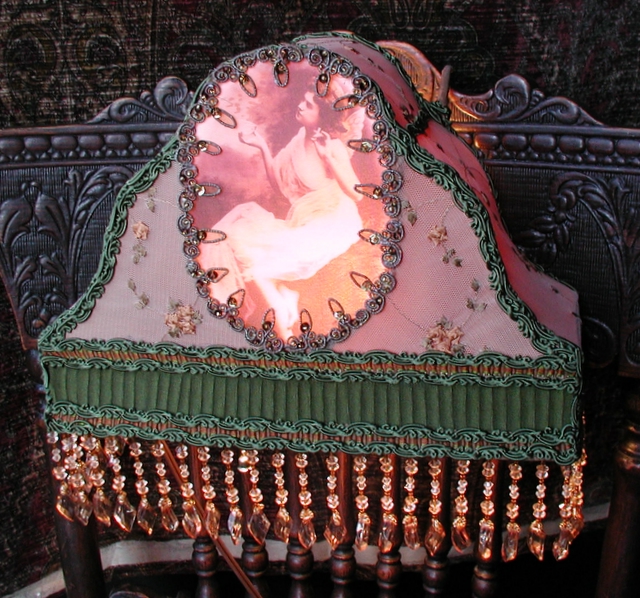 This photo shows the bed lamp lighted. It provides plenty of downward light for reading. This piece is also great to hang over the top of a mirror -- for a very Victorian look.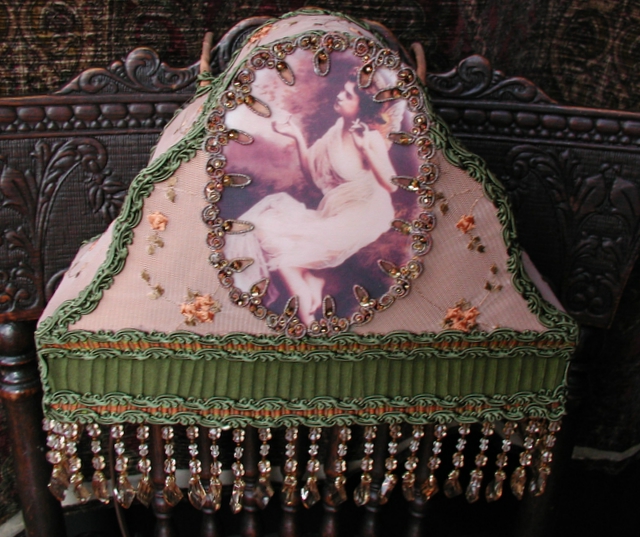 In the above photo, the bed lamp is unlighted.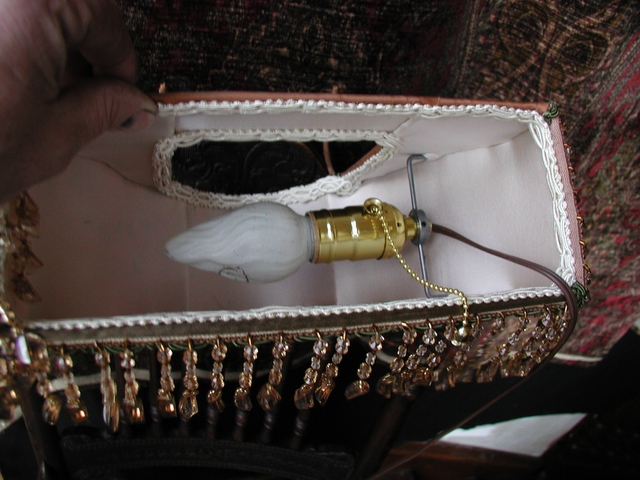 This photo shows the bed lamp photographed from the back. The light is provided by a stationary lamp socket with pull chain to allow easy off and on if used in bed for reading. Notice the inside of the bed lamp is lined with silk and trimmed with fancy braiding. The two hooks that hang over the headboard are wrapped with silk taffeta to protect the finish. The light bulb in the photo is not included.
This is a very vintage looking bed lamp. The Victorian lady is printed on silk. The main fabric is an embroidered netting with embroidered flowers in a burnt tangerine color. The leaves are a light olive green. The trim around the image is a light golden-copper beaded and sequined trim. An olive pleated ribbon is used across the bottom. The 2.5 inch beaded fringe is light and dark gold. This shade is made of all new materials except for the vintage trim used above and below the pleated ribbon. This bed lamp is 11 inches wide / 10.5 inches tall including the beaded fringe / and 4 inches deep.
Order # VS20673 This bed lamp is $125.00
"TOO MUCH IS NEVER ENOUGH"
Visit Our Home Page For More Lampshade and Lighting Ideas