Victorian / Edwardian Bridge Lamp and Shade
This lamp
has been sold -- can we make a similar one for you?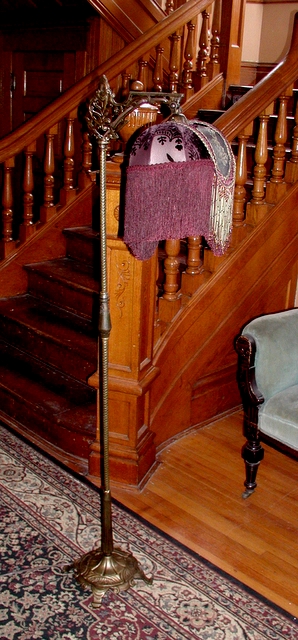 This photo shows the metallic trim in an antique gold color, and the matching glass beaded fringe.
Above is a photo of the shade lighted. Most of the light travels downward. This lamp and shade provide a great light for reading when used next to a chair.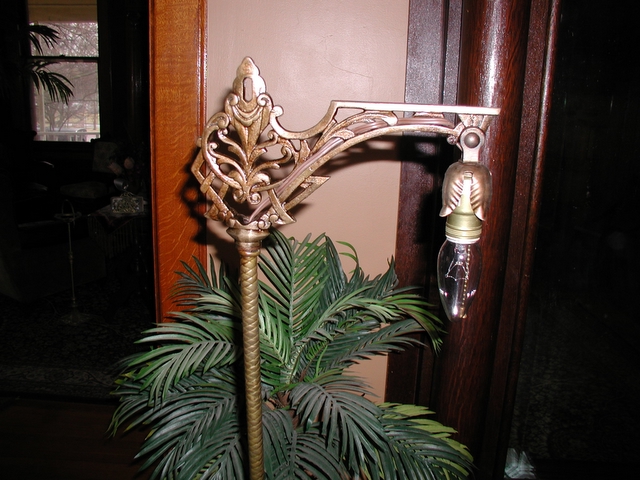 The bridge arm is very nicely cast antique arm. A leaf style cluster partially covers the socket. Notice how the designs on the arm are repeated on the base.