Victorian Beaded Lampshade
Custom Order Today -- Many Fabrics Available -- Phone 951-240-5663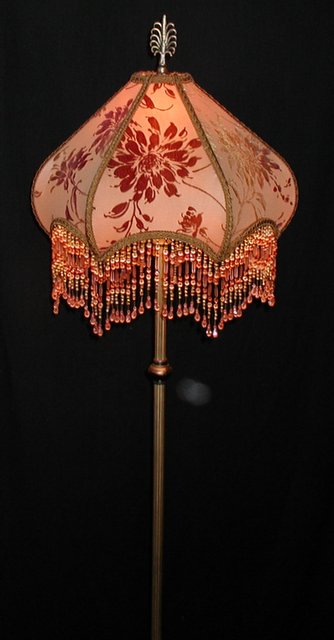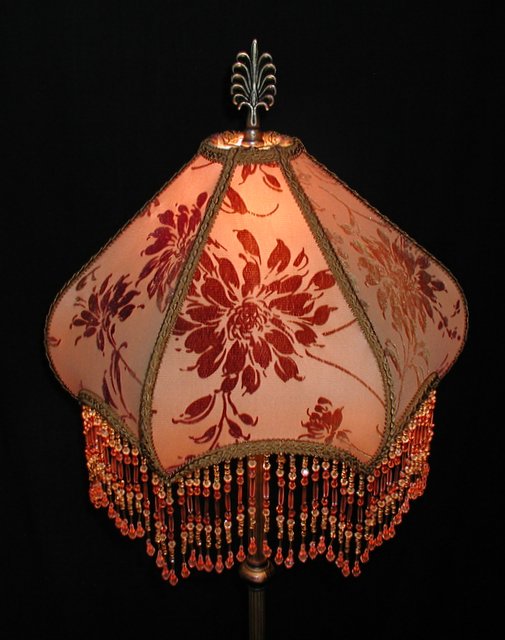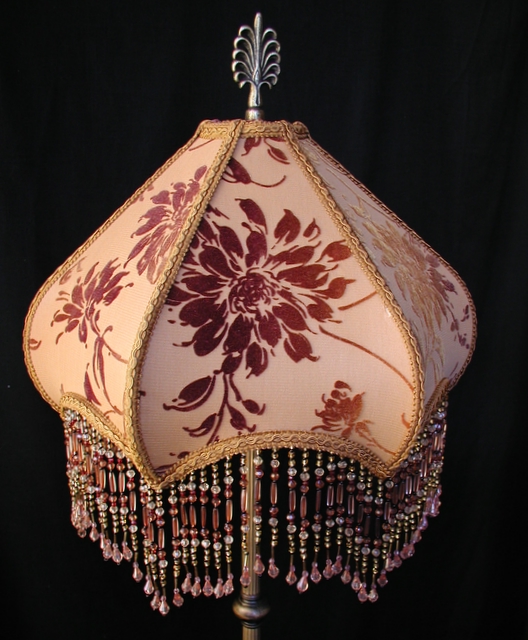 This is a great size shade for a larger table lamp or small floor lamp. It is 15" tall with the beaded fringe and also 15" wide at its widest point.
The fabric is an old gold color with a flocked floral pattern in gold, mauve, and wine. It has matching old gold color braiding and 6" beaded fringe in mauve, gold, and black beads. It is fully lined with silk.
This shade was hand-made by us in our studio in the US. It is lined inside with silk -- the finest fabrics and trims have been used in making this beautiful piece. All new fabric was used in making this shade. We have been making shades for over 12 years, and offer many styles and color choices. Please contact us if you have questions. Phone 951-240-5663
Price for this shade: $179.00 to $225.00 depending on trim and fabric.
Order # VS20614
Custom Order Today -- Many Fabrics Available -- Phone 951-240-5663
To Order
"TOO MUCH IS NEVER ENOUGH"
Visit Our Home Page For More Lampshade and Lighting Ideas