Antique / Vintage Bridge Lampshade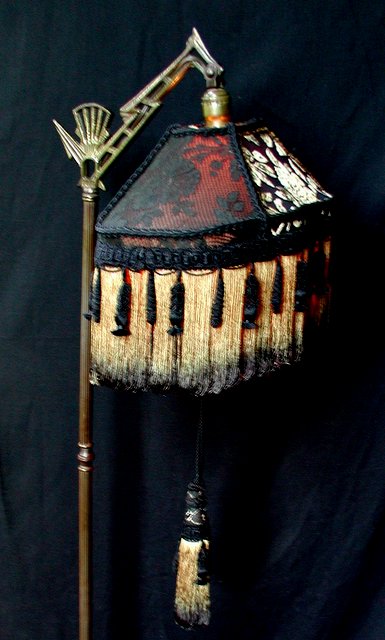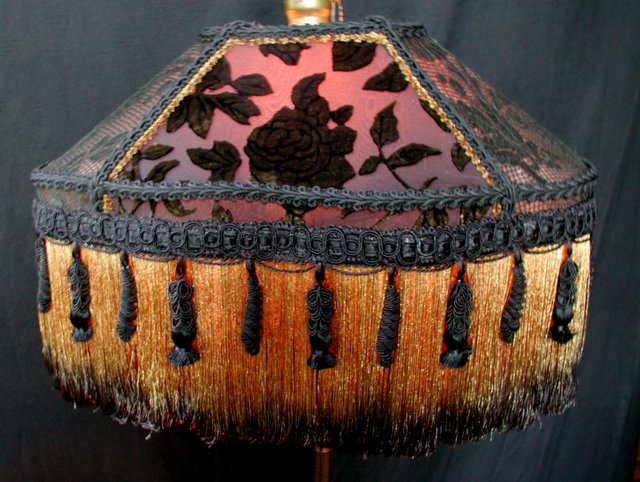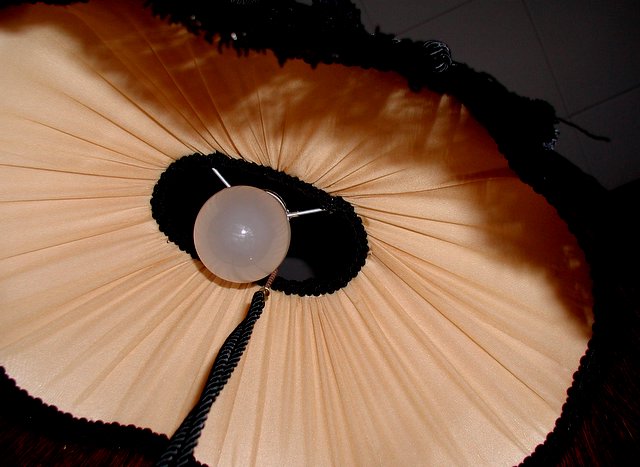 The above photo shows the inside silk lining. It is done in the antique gathered style.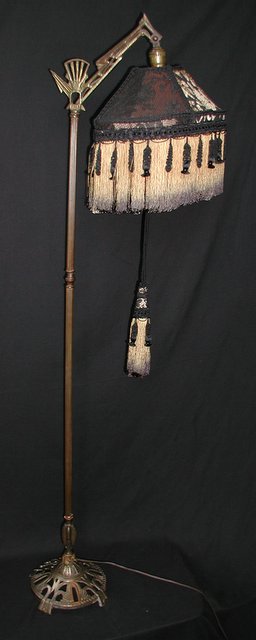 The lampshade is a vintage reproduction made of vintage and new materials. The fabrics are antique black lace and burn-out silk velvet with bronze roses. Each panel has a gold mid-lining to produce a very warm glow when lighted.
The lampshade colors are antique gold, bronze, and black. A very vintage look. Lamp comes with a matching pull-chain tassel.
Price for the lampshade $350.00
Order # VS20603