Victorian Bed Lamp or Bed Shade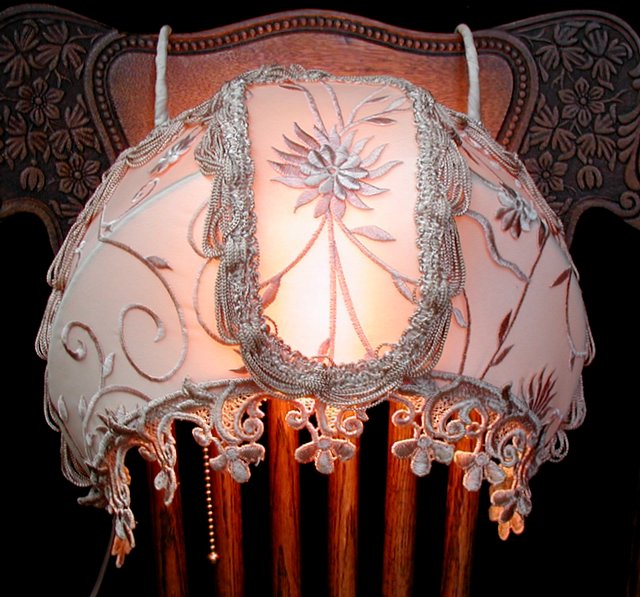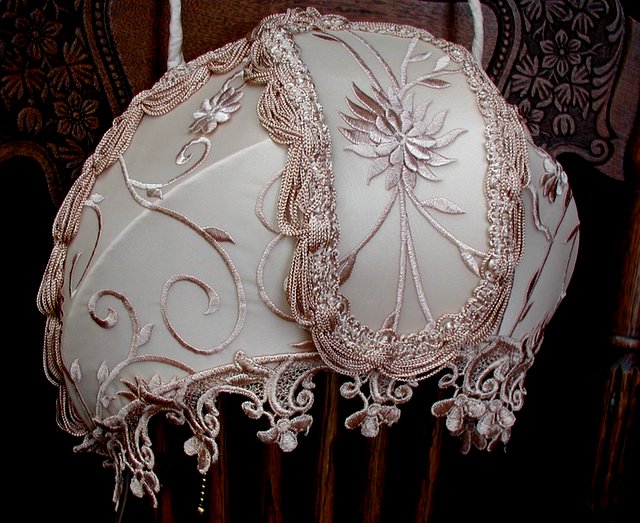 This bed lamp or bed shade is made of a very elegant embroidered silk. The color of the fabric is a antique dusty peach. It is perfect for reading at night or can be used over the top of a mirror.
Price for the lampshade is $135.00 / This item has been sold. Please contact us to have a similar one made.
Order # VS20599