Victorian Lampshade and Antique Bridge Lamp
This Lamp is Sold. The shade can be made again.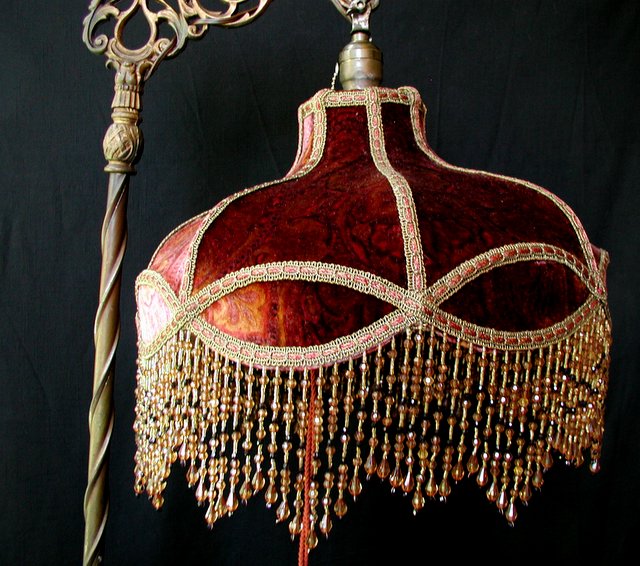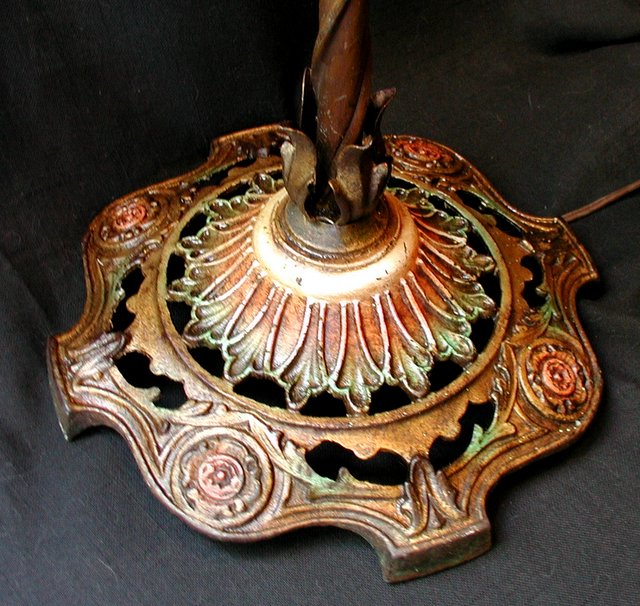 This is a very warm colored shade and vintage looking. The shade design is an excellent choice for the lamp. Great accent piece and very functional.
The lampshade fabric is a silk velvet with tones of copper and deep gold. Trimmed with rust colored metallic braiding. Beaded fringe complements the fabric. Matching bronze-copper tassel comes with the lamp.
Lots of light travels downward -and a soft light filters through the fabric.
The lamp base is an antique floor lamp made of cast iron and brass rod -- it is very heavy. This lamp has all original paint. It has been rewired. It is a signed base -- WELLINGTON STONE -- is the marking on the bottom of the lamp. Swivel socket allows shade adjustment to direct light where needed.
Price for the lampshade $250.00
Order # VS20598