Victorian Lampshade and Antique Bridge Lamp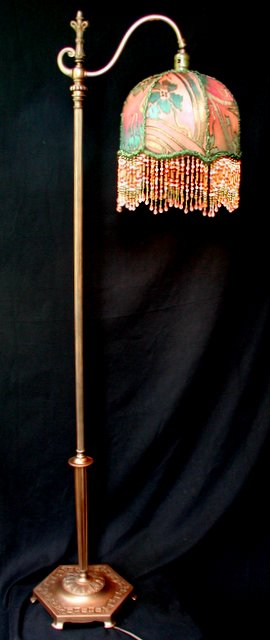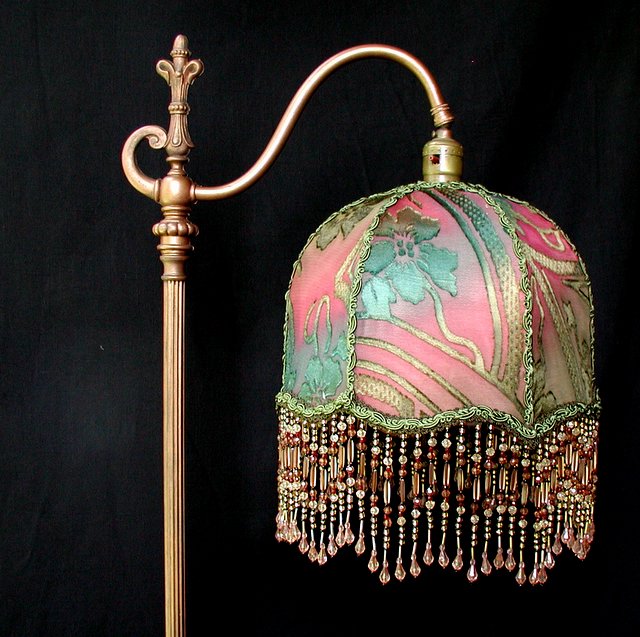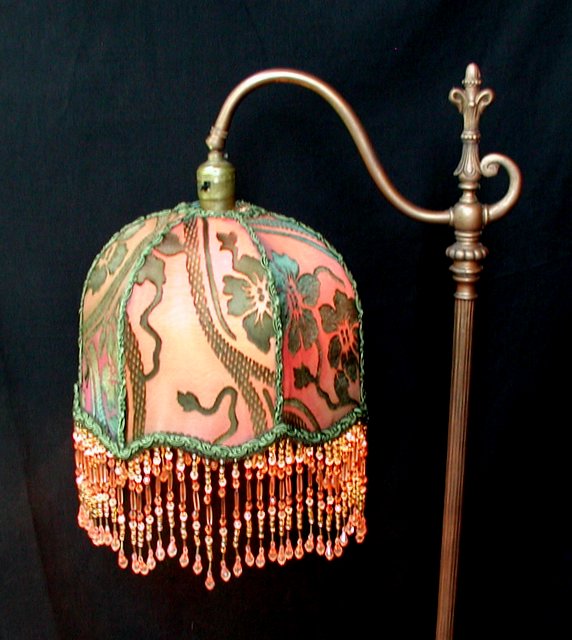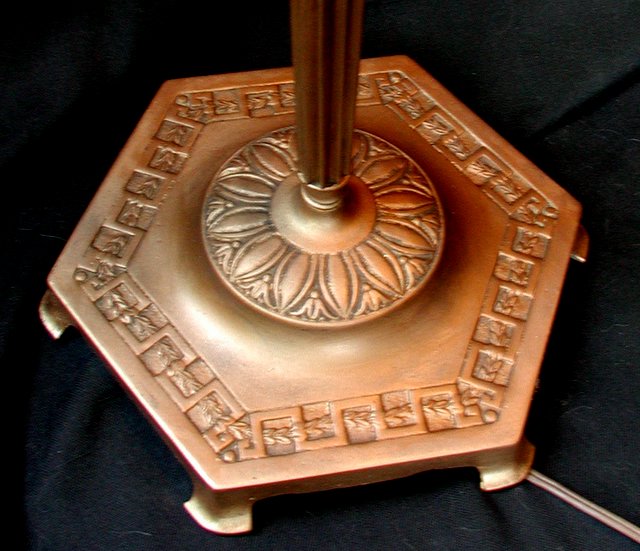 The lampshade fabric has great muted tones in teal, olive, rose, and bronze. It is a burn-out silk over a gold silk mid-lining which gives a warm glow when the lamp is on. Six-inch beaded fringe complements the fabrics. Imported olive trim finishes the shade.
The lamp base is an antique floor lamp. The design of the lampshade complements the lamp and creates a very vintage and authentic looking piece. Height of lamp is 56".
Price for the lamp and lampshade is $400.00 / SOLD
Order # VS20597
"TOO MUCH IS NEVER ENOUGH"
Visit Our Home Page For More Lampshade and Lighting Ideas