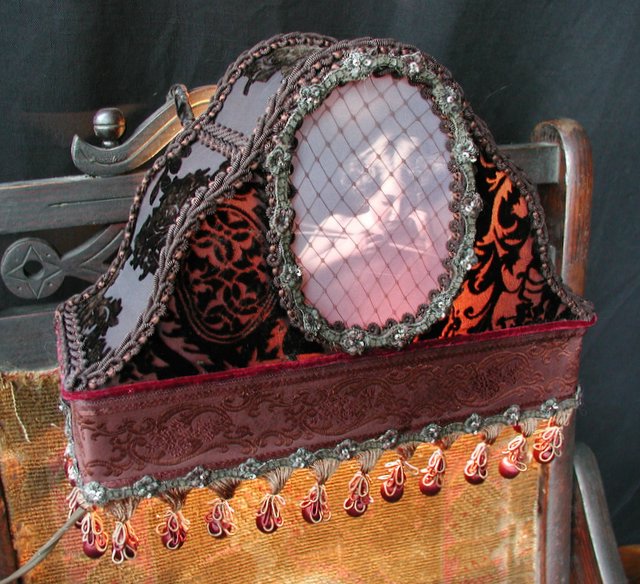 The main fabric is a burn-out silk velvet in a rich dark chocolate brown over an ombre dyed silk. Each bed lamp comes with a light inside the shade for reading.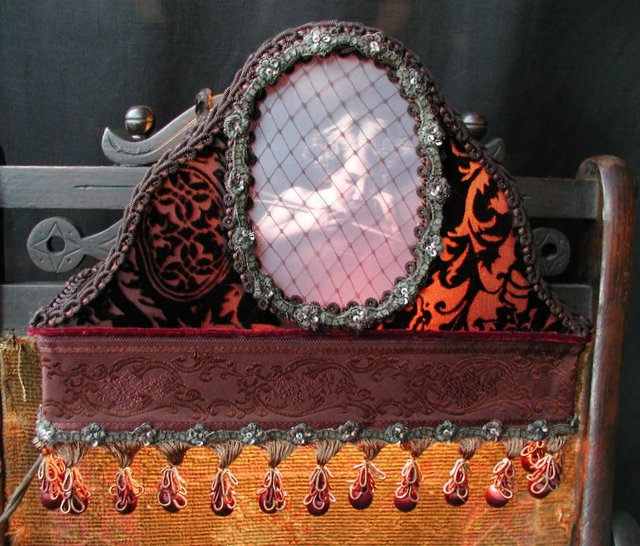 An cherub image is the focal point of this piece. The cherub image is behind a vintage style millinery netting. The image is accented with sequined trim which is also used along the bottom edge of the ribbon.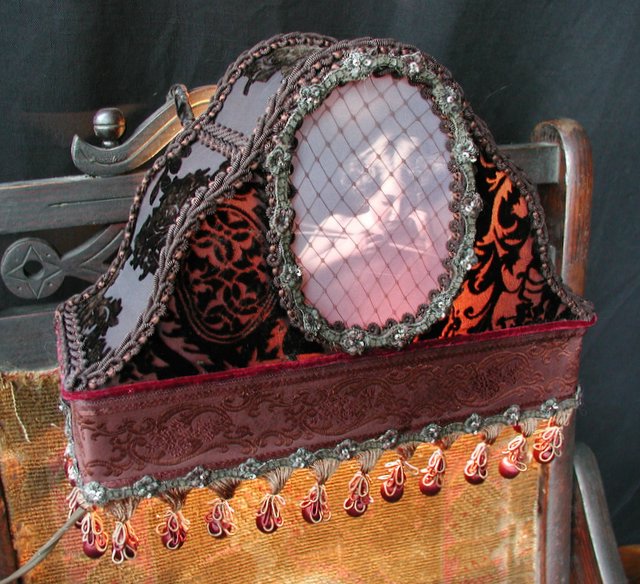 The loop and ball trim at the bottom of the shade is a matching bronze brown and deep red.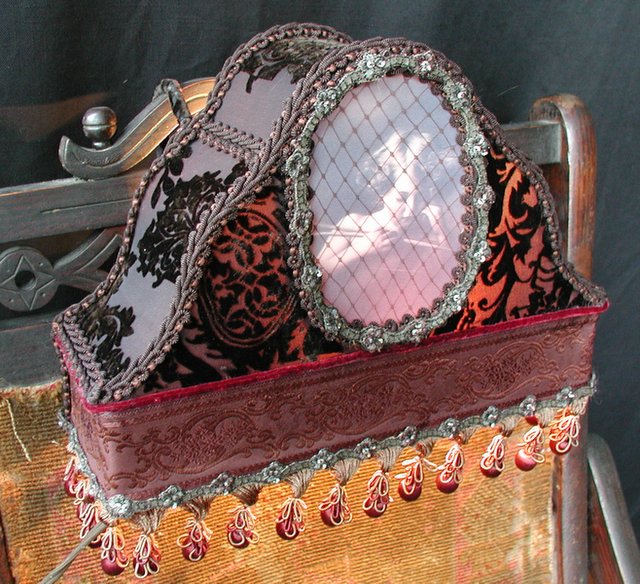 This bed lamp is further enhanced with a vintage style deep brown trim.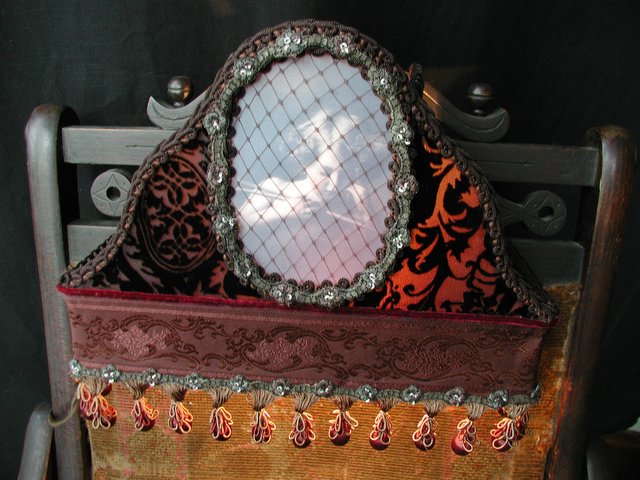 The bottom of the piece is made from an imported French ribbon in a bronze brown and deep red color. A deep red velvet cord runs along the top of this elegant ribbon. Size: 12" wide / 10.5" tall / 4.5" deep.