Tiffany Cone Shade
Please contact us to order this shade.
Phone 951.240.5663 Or
Email
s
Now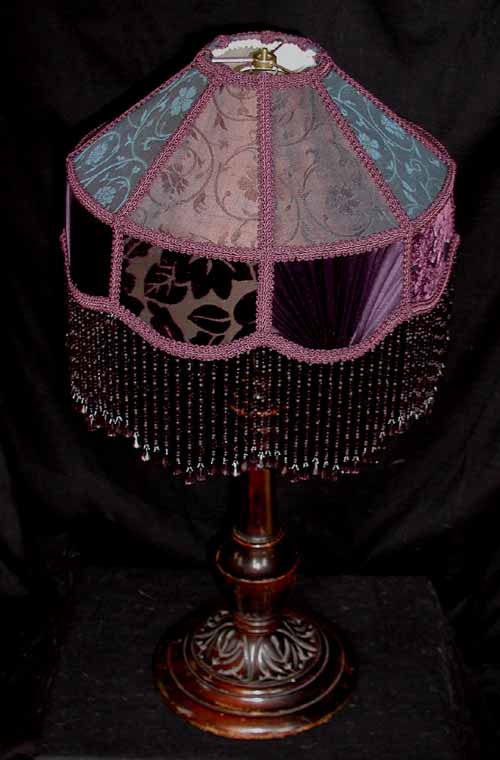 Above, the Tiffany Cone is shown in the table size. We also make a larger floor lamp size.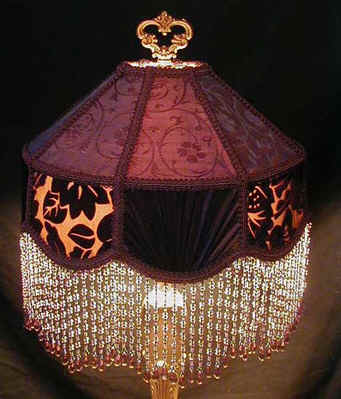 The shade lighted.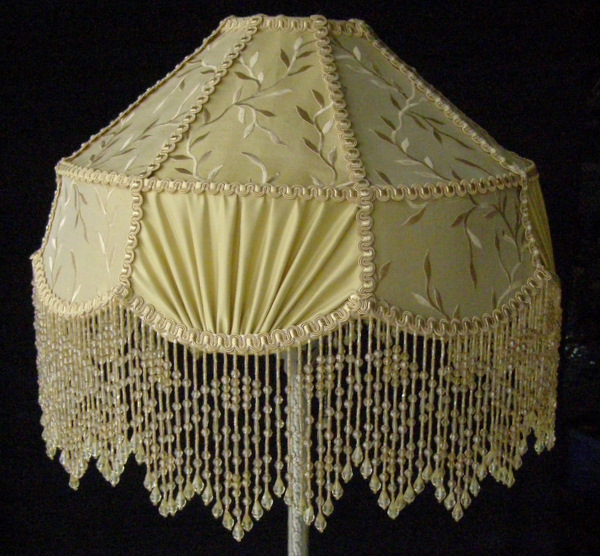 Here is one made up in gold silk with gold beading.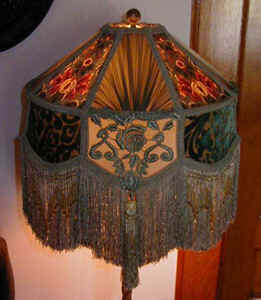 The fabric is no longer available for this version. We have many other choices.
Price for lampshade $300 to $350 US
Order # VS20534
"TOO MUCH IS NEVER ENOUGH"