Turban Lampshade
Custom Order Today -- Many Fabrics Available -- Phone 951-240-5663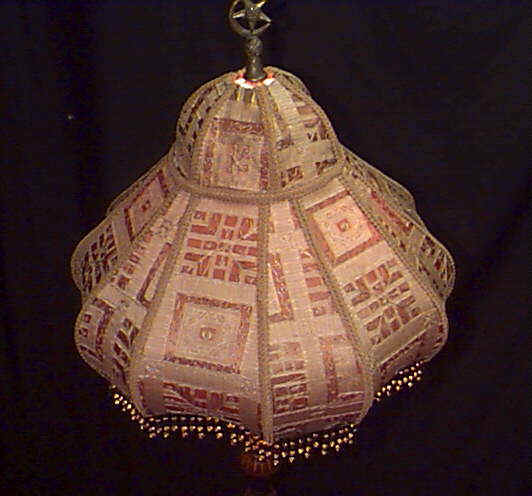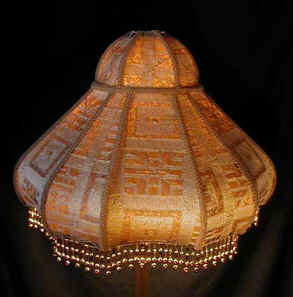 Wonderful silk fabric in a geometric burn out -- tan color. Finished with the same tan trim, and tan and black beads. Would be terrific on a wooden lamp. Great onion dome shaped lamp shade that is so rich in style and color. The cut design in the fabric is outstanding when lit. Is perfect for either a floor lamp or a larger table lamp.
Size: The Turban lampshade is 19 inches at its widest point and 15 inches tall including the fringe shown here.
Price for the "Turban" Lampshade $300.00 to $400.00 depending on fabric and trims.
Order Number VS20511
"TOO MUCH IS NEVER ENOUGH"