Kahn Lampshade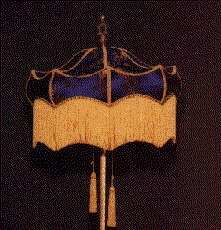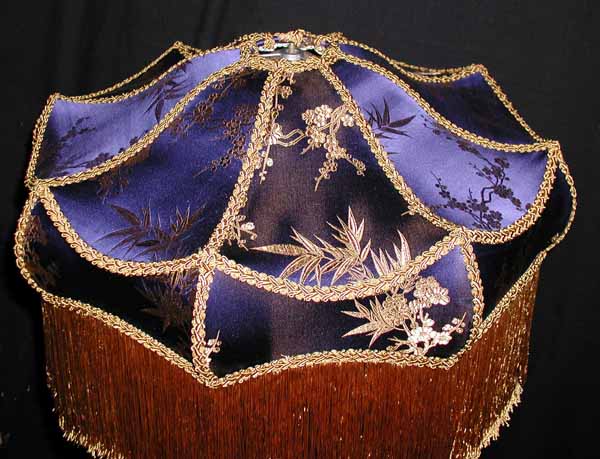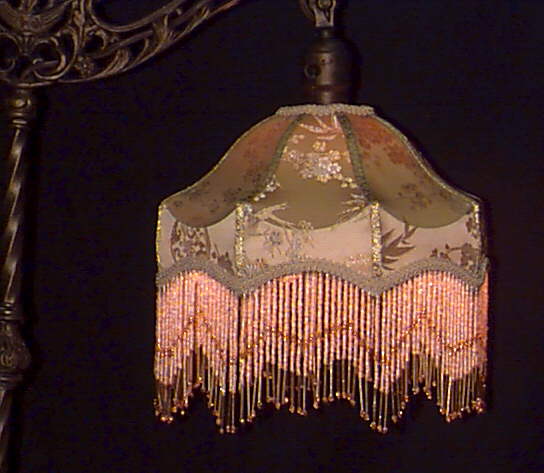 The Kahn Lampshade has a great shape for an Asian look. This shade can be made with fabrics and trims of your choice.
It is available in a table or floor lamp size as shown above or smaller for bridge lamps or small table lamps.
The larger Kahn is 19" x 19" across the bottom and 8" high not including the fringe. With a 6" fringe it is 14" tall. The bridge lamp size is 12" or 14" across the bottom.
Price range for the Kahn Lampshade is $190.00 to $350.00 depending of fabric and trims.
Order # VS20507
"TOO MUCH IS NEVER ENOUGH"
Visit Our Home Page For More Lampshade and Lighting Ideas