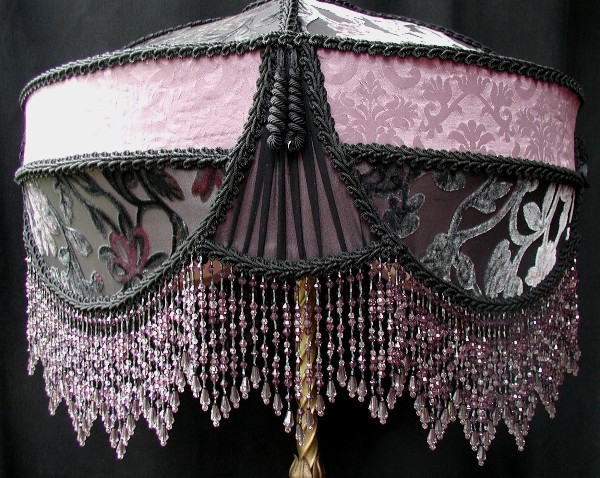 Black chiffon pleating over amethyst silk with two vintage style tassels. The band around the middle is a vintage silk in a amethyst color.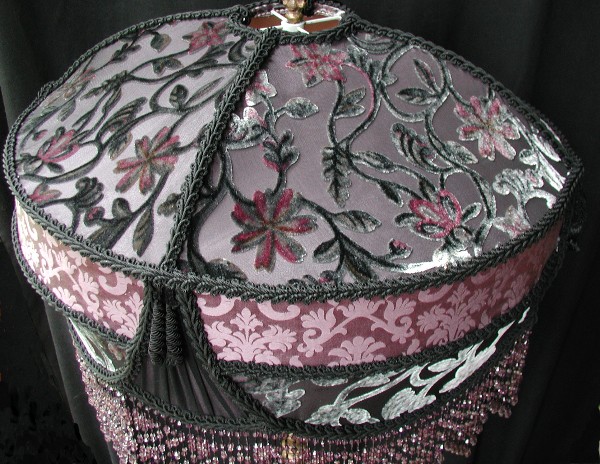 The top and the lower panels are covered with a silk burn-out velvet in amethyst and charcoal colors over a amethyst colored silk.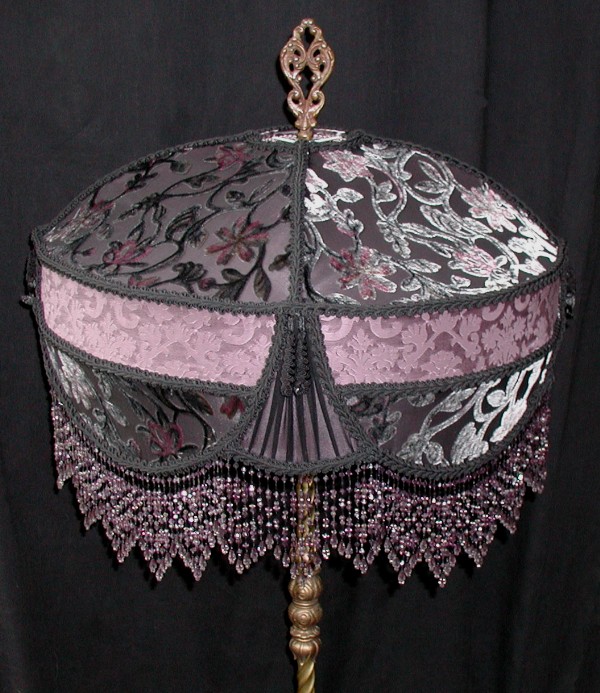 The vintage style black trim and the six-inch amethyst and gray beaded fringe complete the lampshade.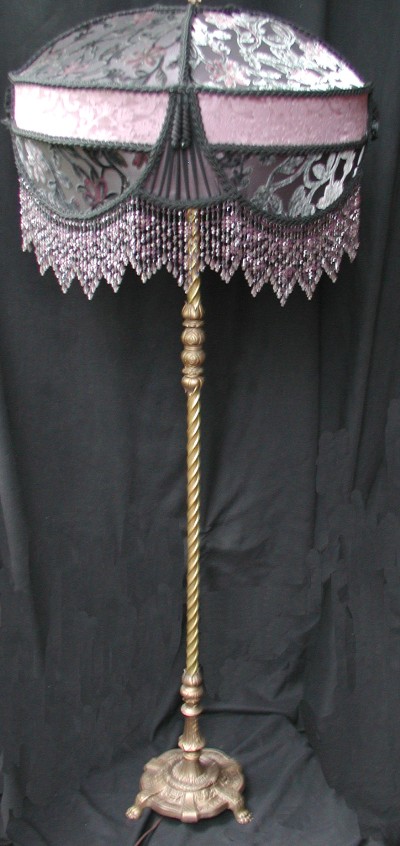 Here the lampshade is shown on a lamp 59" tall. This shade will also work on a larger table lamp.