Peachy Pink Victorian Lampshade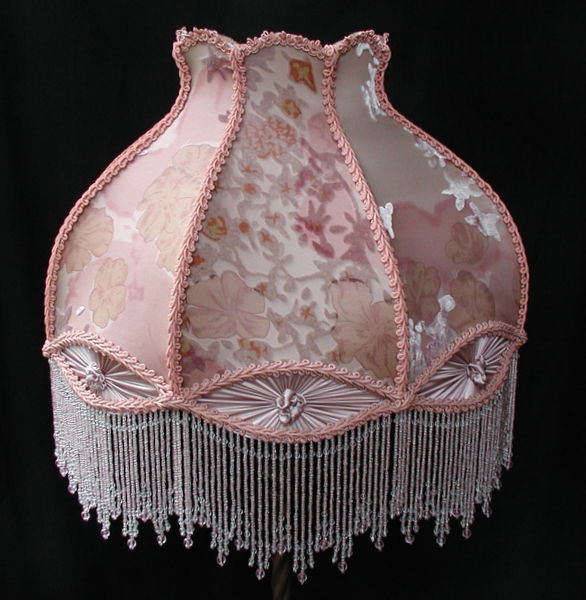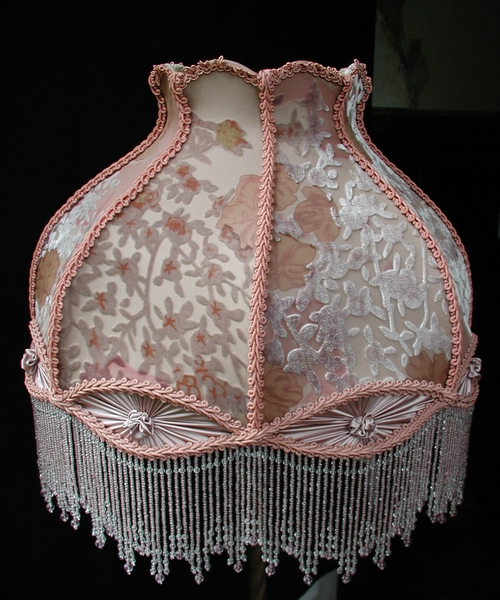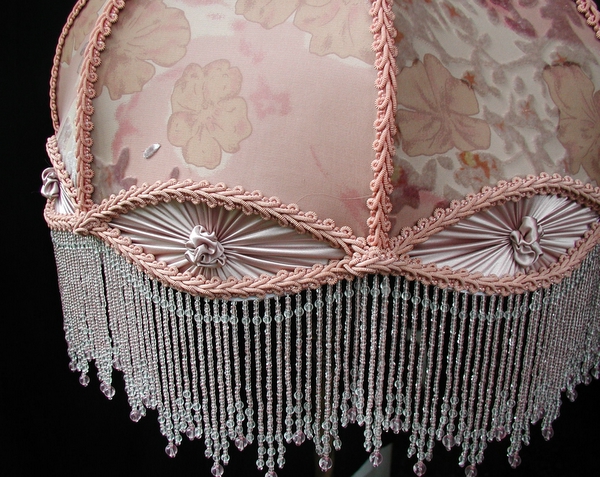 Wonderful colors in this beaded shade. The primary fabric is a burn out silk velvet in colors of light and dark dusty rose, peach, and old gold. This shade is all silk including the inside lining. The eight rosettes are a matching charmeuse silk. Beaded fringe is all glass. Fancy imported braiding on the entire shade.
Size: This lampshade is perfect for a floor lamp or large table lamp. It is 16" tall including the beaded fringe, and it is 19" across the bottom of the shade.
Lampshade Price $385.00
#VS20254DAHLIA
Phone 951-240-5663 or kelly@vintageshades.com
"TOO MUCH IS NEVER ENOUGH"
Click Here to Return to Our Home Page