Victorian Lampshade Fringe / Rayon Twist 7"
Lamp Shade Fringe
This beautiful rayon twist fringe is a natural color and wonderful to dye. Great rayon fringe for lamp shade making -- very thick and silky. You only need to go around once with this fringe. We have been making lampshades for 20 years and this is the best fringe we can find. The last two photos above show this heavy fringe on shades we have made. It has great heavy stitching at the top and well secured stitching at the bottom which is very useful when dyeing. You will love this fringe!!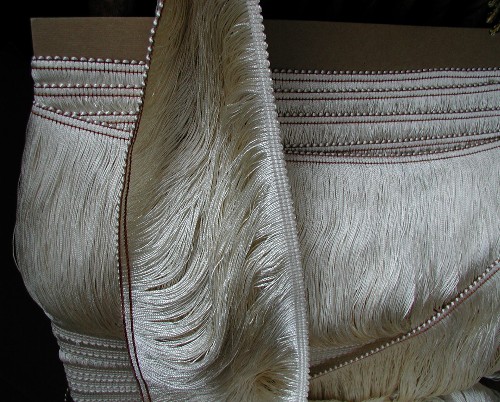 Very thick fringe!! No need to double!!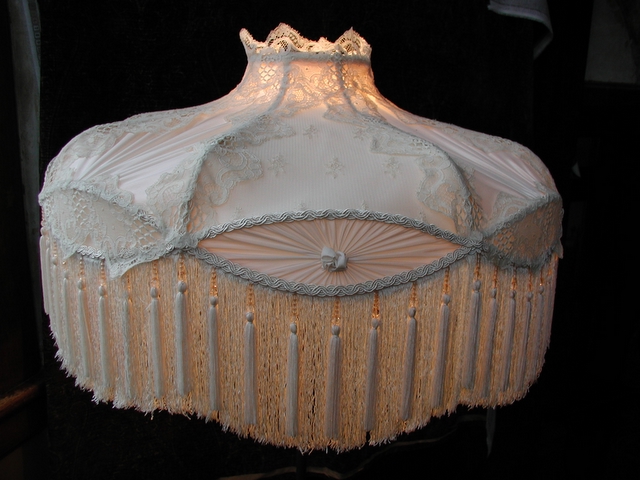 Here is the 7" used as a background fringe. It dyes beautifully.
Price for 7" rayon twist fringe $25 per yard -- 2 yard minimum