Victorian "Fan" Bed Lamp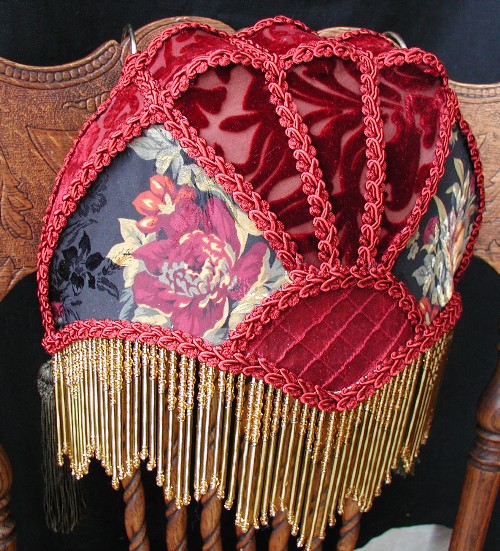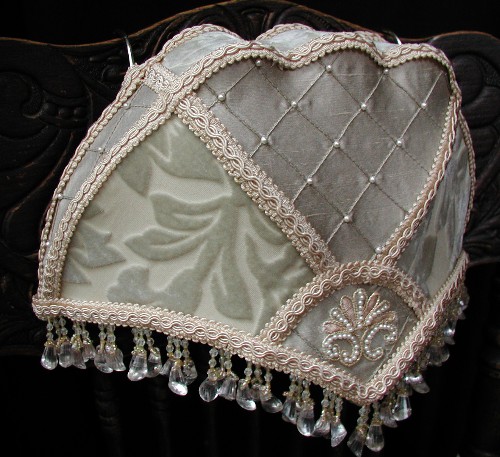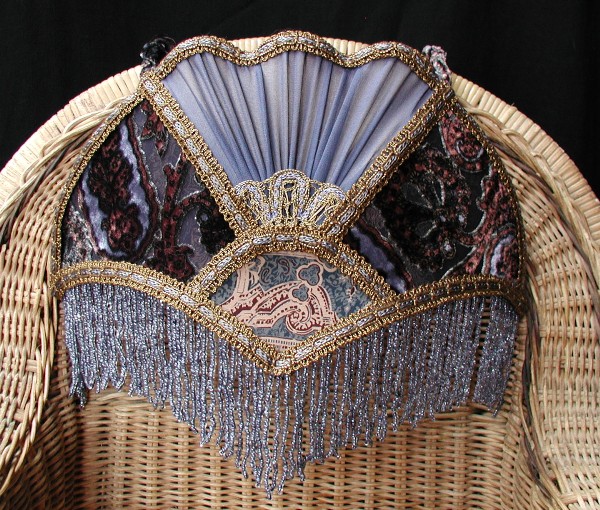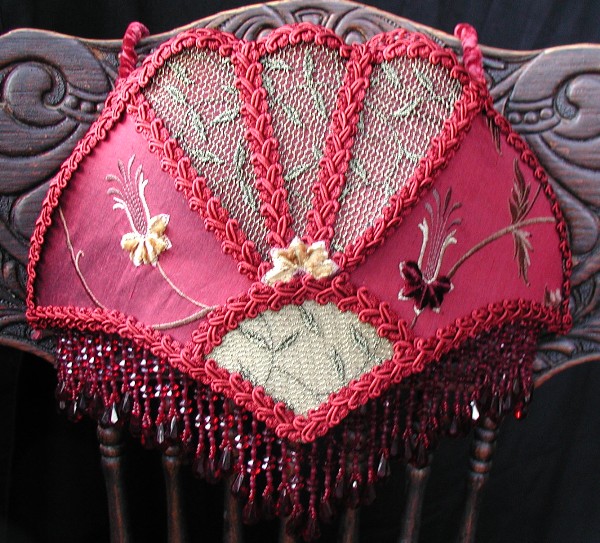 This bed lamp is wired and ready to hang on your headboard or mirror. It provides plenty of light for reading. This bed lamp is 11" wide and 12" high including the beaded fringe. This bed light is lined inside with a silk lining.
Size: 11" X 11" at the bottom. 8.5" height without fringe. 12" with fringe as pictured.

Price Range: $175.00 - $250.00 depending on fabrics and trims.
"TOO MUCH IS NEVER ENOUGH"
Click Here to Return to Our Home Page