Victorian Butterfly Lampshade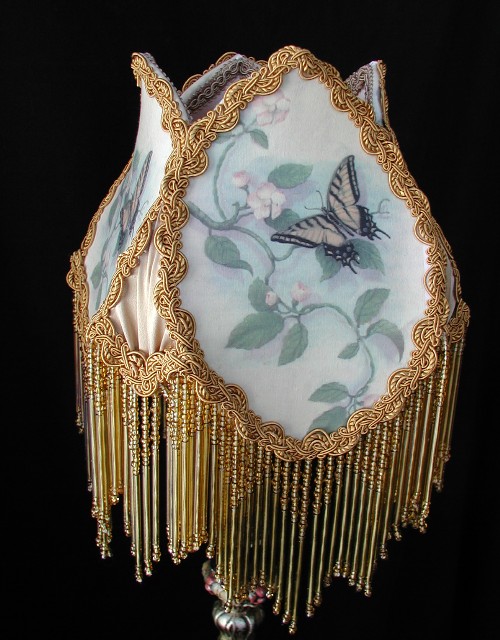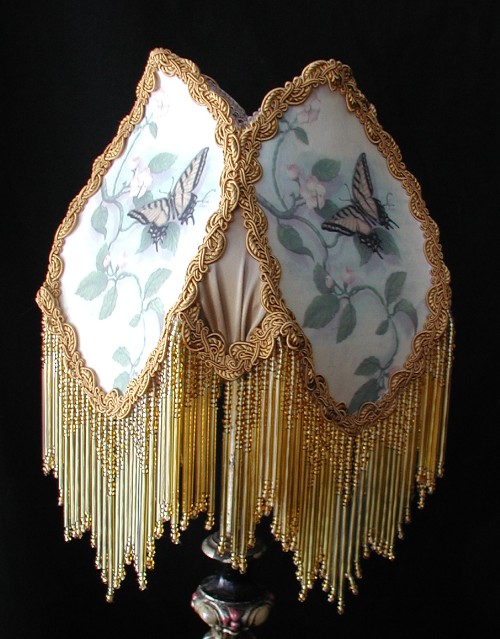 Butterfly lampshade with all glass gold beaded fringe. The four butterfly panels are printed on silk. It is 8" wide at its widest point. This is a round shade with eight panels. The height is 11" including the fringe. Just right for a table lamp.
Price range for this lampshade is $260.00 - $300.00 depending on fabric and trims.
Order Number VS20244
"TOO MUCH IS NEVER ENOUGH"
Visit Our Home Page For More Lampshade and Lighting Ideas