Victorian Bedlamp / Vintage Bed lamp / Lampshade
Item #VS20246 Canopy Bed Lamp
This item has been sold but can be made again.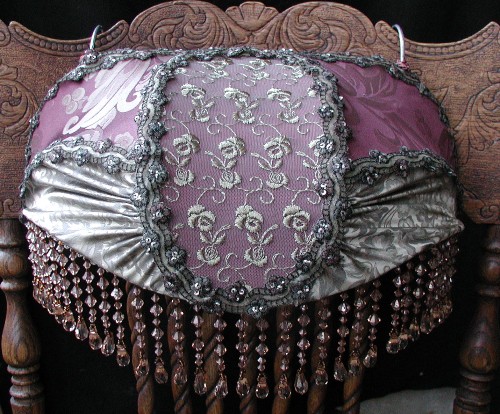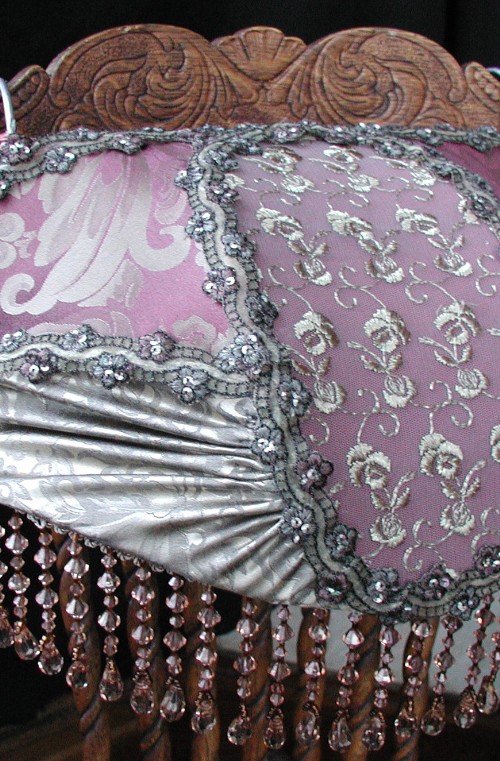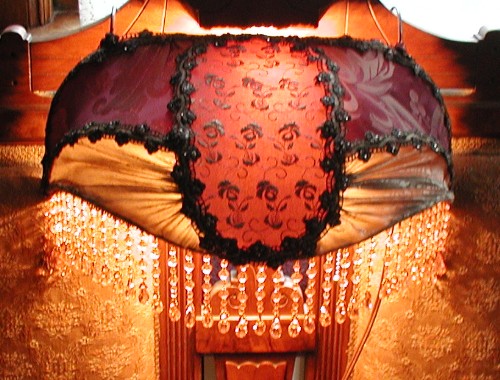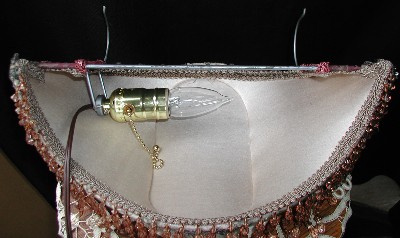 Very elegant Victorian bedlamp with wonderful silk fabric and beaded fringe. Bed lamps are not as common as they used to be -- but then there is nothing common about this custom piece. If you need some light for reading in bed, this is the solution. This shade has two hooks that hang over the headboard --- there is a light inside the shade that is turned on and off with a pull chain. It is elegant and useful. Some of our clients use a bed lamp to hang on the top of a mirror -- this adds just the right amount of light (and romance) to a room.
The large panels are wine and taupe silk -- a taupe tone on tone silk is used in the side panels. The fabric in the center is an embroidered lace overlay. Delicate sequined trim is used. Wonderful detail and workmanship make this custom shade a perfect gift for Valentine's Day. It is 13" wide x 10" tall (including the beaded fringe) x 5" deep. The inside of this shade is lined with silk.
Price for this lampshade $145.00
Order Desk / Other inquiries 951-240-5663 or kelly@vintageshades.com
"TOO MUCH IS NEVER ENOUGH"
Click Here to Return to Our Home Page