Vintage Lampshade / Victorian Lamp Shade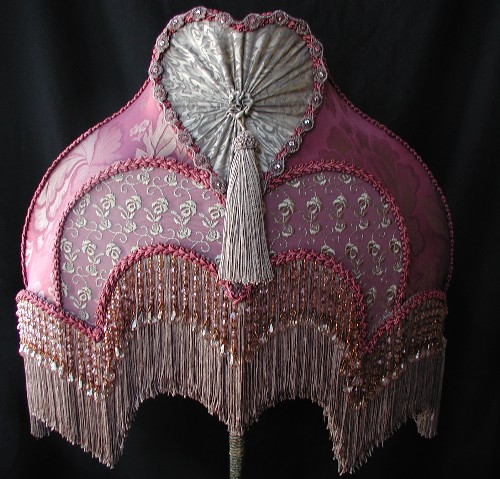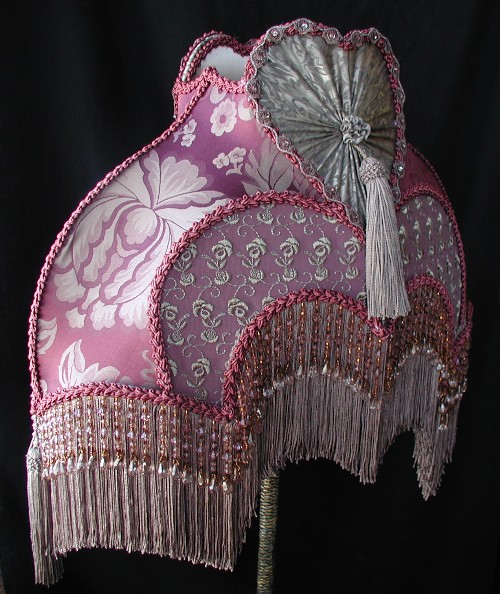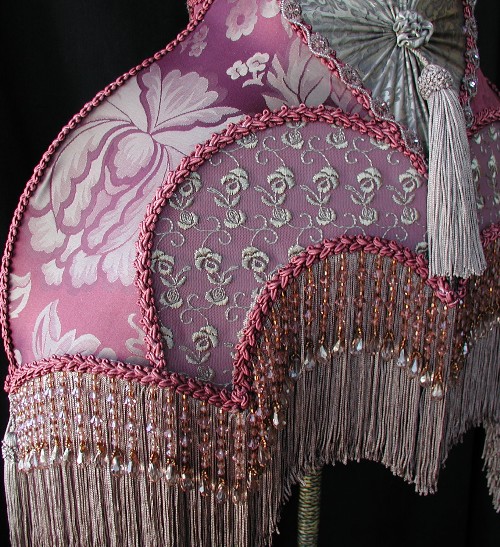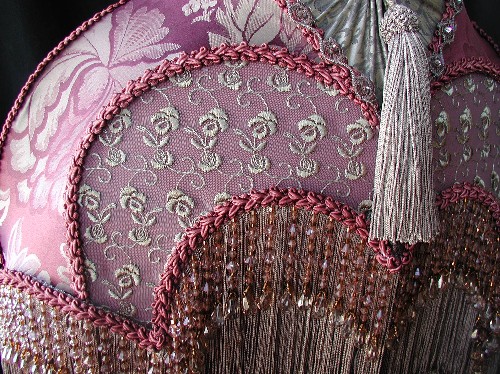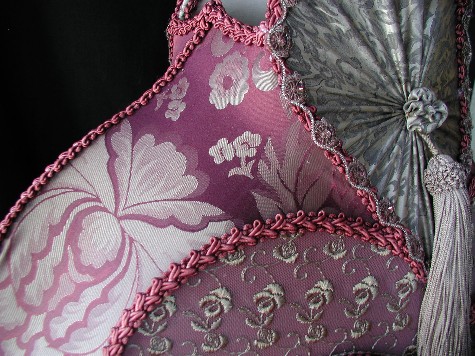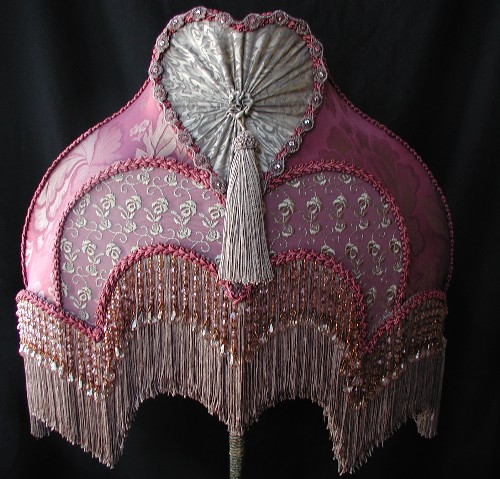 This is a very Victorian lampshade. The large panels are wine and taupe silk -- a taupe tone on tone silk is used in the rosettes. The fabric in the mid panels is an embroidered lace overlay. It is 19" wide and 11" deep at the bottom of the shade. The height is 19" including the fringe. Just right for a large table lamp or can be used on a floor lamp.
Price for the "Passion" Lampshade $600.00
Order Number VS20244
"TOO MUCH IS NEVER ENOUGH"