"Kenosha" Lampshade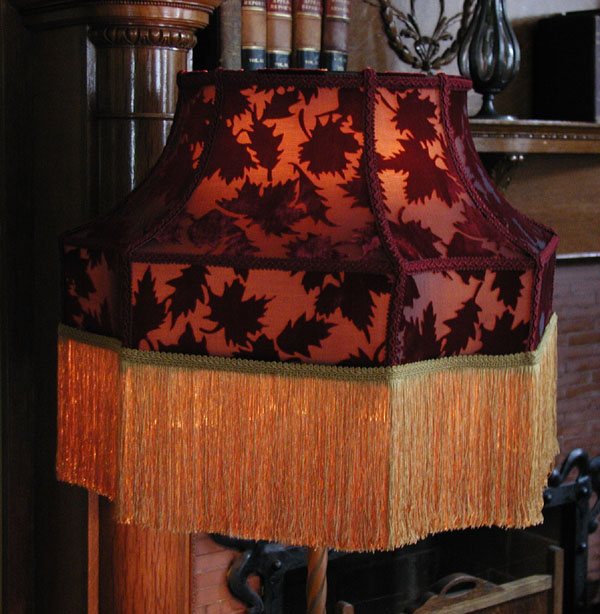 The Kenosha lampshade is a faithful recreation of an original 1930's lampshade that we recovered for a client. It is an eight panel shade. The wires that hold the shade in place are straight across the top and rest on the glass globe. The top opening is large enough to fit over a 10" reflector globe.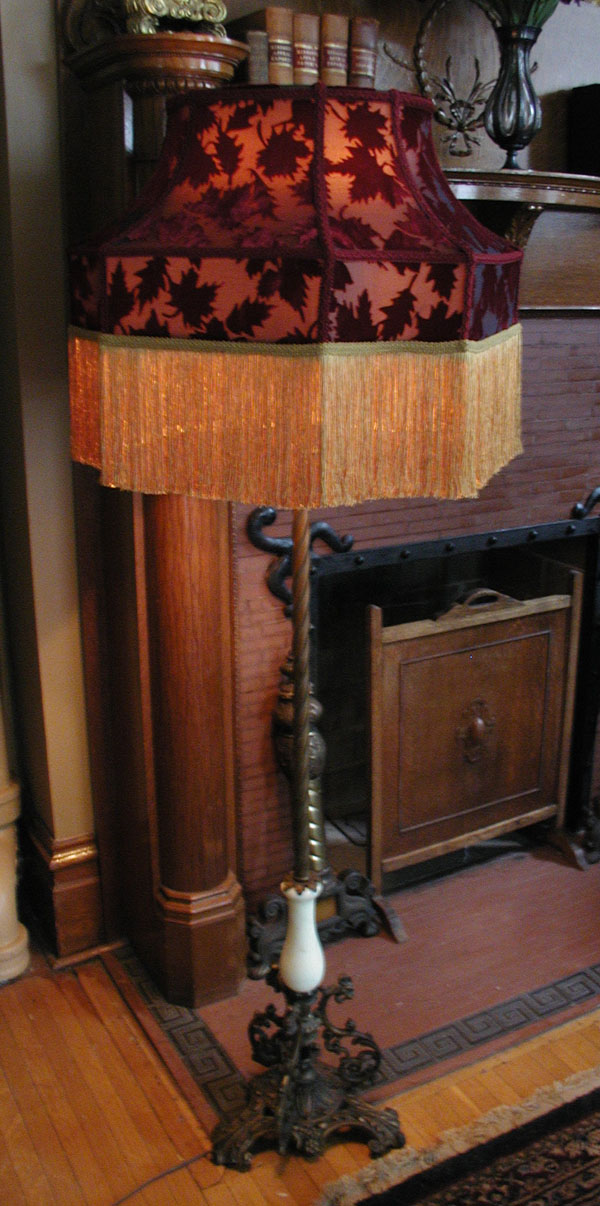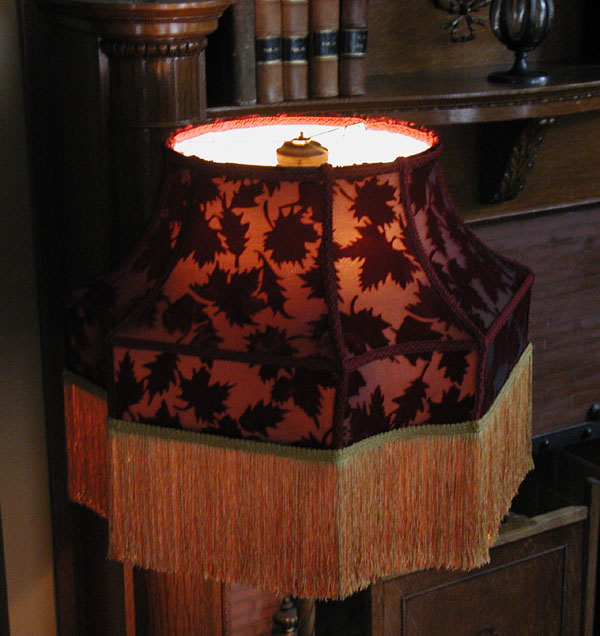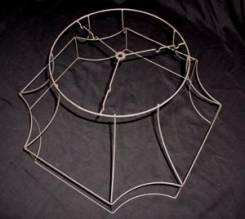 Price for the Kenosha: $375.00 - $475.00.
Dimensions
19" X 19" at the bottom. 11" height without fringe. 17" height with fringe as pictured. This is a great shade for a to fit over a glass reflector globe. Top opening is 11.75".
Click Here to Return to Our Home Page
---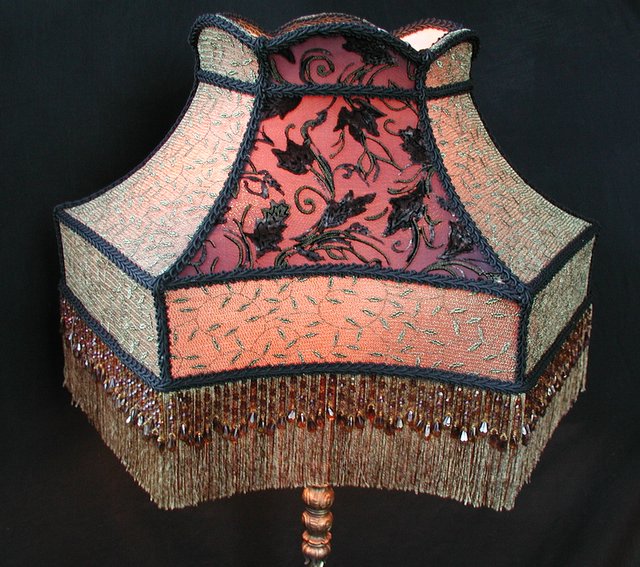 This shade is an antique frame we recovered. A mix of fabric is used here, something like this can also be done on the Kenosha.