More Photos of the Boston Crab Lampshade
This lampshade can be made in custom colors and trims. Here are additional photos of the gold version.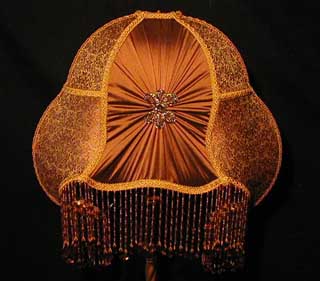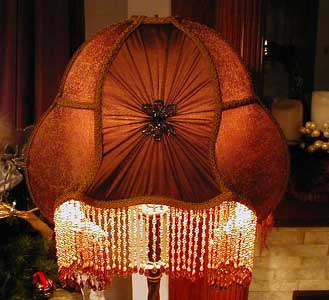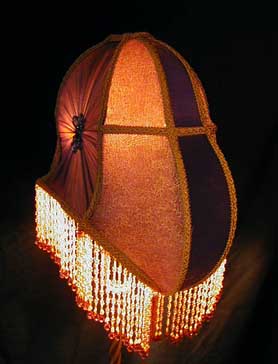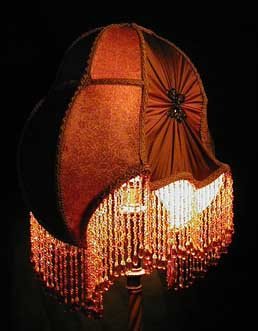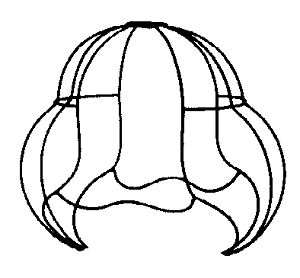 Size: 17" at widest point / 9" wide at bottom / 14.5" tall without fringe. Pictured here with a 6" fringe to give an overall height of 20.5".
$320.00 for this Boston Crab lampshade.
s Co "TOO MUCH IS NEVER ENOUGH"
Please call Order Desk / Other inquiries 951-240-5663 for additional information.
Or email us at sales@vintageshades.com
Click Here to Return to Our Home Page