Vintage Bed Lamp / Headboard Lamp #1233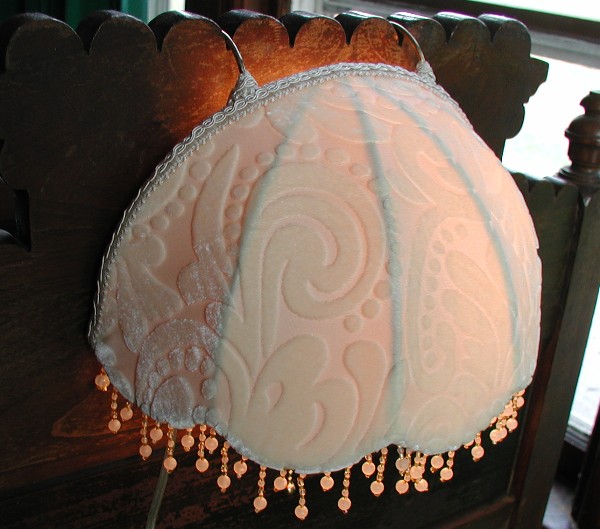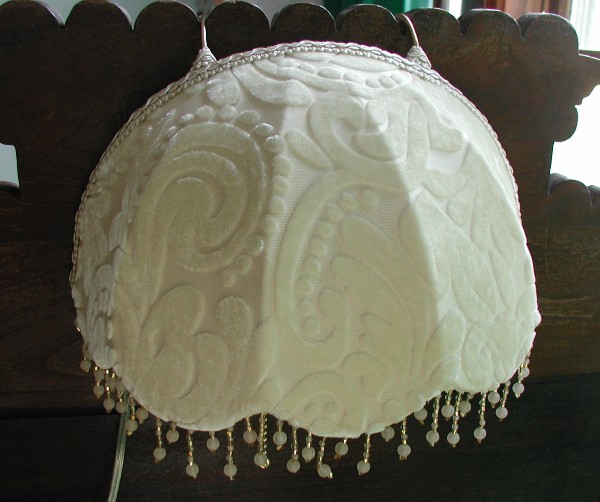 This is a great reading light that hooks over the headboard of your bed. It can also be used above a mirror for light or decoration. The fabric is a soft butter-cream silk burn-out velvet. It has an interior silk lining and matching beaded fringe. It comes wired and ready to use.
Size: This bed light is 10" wide and 7" tall
Price $110.00 as shown
Order Desk / Other inquiries 951-240-5663 or kelly@vintageshades.com
"TOO MUCH IS NEVER ENOUGH"
Click Here to Return to Our Home Page